You are currently browsing the tag archive for the 'Yannick Murphy' tag.
It's been quite a while since I last offered up a review of my activities. All the way back in April! A few things have gone down since then, such as…
-I finished a draft of my novel, The Uninitiated, that I'm very happy with and sent it off to agents for consideration. (Read here about the finishing.) So far I've heard back from two of my top five choices that were queried, with one passing and another asking for full manuscripts on both my novel and short story collection! Who knows if anything will come of this–as the one who requested the fulls did so despite not technically considering new clients at the moment–is that a good or bad thing?–but I'll take good news when I can get it. We'll be heading off to New York for a few days in October, and it would be nice if I had a couple meetings/interviews to add to the itinerary by then. We'll see.
-Not a lot of travel over the summer months. A trip to Niobrara for a few days, a weekend in Kansas City for my mom's graduation from seminary school and Clara's first Royals game, a week of commuting to Lincoln for the Nebraska Summer Writers Conference. The fall should offer a bit more excitement. NYC, El Salvador. (!!!)
-I was tipped off recently that my story "Welcome Home" from Best New American Voices 2009 and Boulevard was taught at Southern Connecticut State University this fall. I know of three other colleges where the story has been taught–Penn, Drexel, and City College of San Francisco as part of a program for returning veterans–in addition to a high school in Illinois. This is so cool, and delights me to no end.
-My novel was also named a finalist for Tarcher/Penguin's Tarcher Top Artist writing competition. I haven't seen or heard anything about a winner being named, so I guess it still is a finalist.
-I left Prairie Schooner after four years plus of service. See post-mortems here and here.
-My book review of Shira Nayman's A Mind of Winter can be found here, and of Roberto Bolaño's The Third Reich here, or Richard Burgin's Shadow Traffic and Ron Rash's The Cove here. My review of Yannick Murphy's The Call is in the current issue of Pleiades.
-Sporting: As the final couple weeks of regular season major league baseball wind down, the KC Royals look to have a solid hold on third place in the AL Central division. They're still pretty mediocre (owing to long stretches of horrible play in April and July) but at least haven't been nearly as disappointing as the Indians and Twins have been for their fans. Or for Tigers' fans, for that matter. That's something, I guess. Life in the AL Central isn't so much about winning games, it's about being less miserable than your rivals.
Notre Dame is off to a rousing 3-0 start, their best on the gridiron since Ty Willingham's 8-0 start in 2002. With a home game against Michigan tomorrow night, and with Stanford, @Oklahoma, and @USC still on the schedule, this team could still easily go into the tank. That being said, I'll still predict an Irish victory over the Wolverines this weekend. I'd feel a little better if ND had a few mini-Ditkas on the team, but I'll stick with my gut here. Notre Dame 87, Michigan 2.
Dispatch from The Uninitiated
"Fred was the one who found him face down in the creek, over on the other side of their claim. He drank horse cleaner. That's how he did it. It must have hurt horribly. His eyes lost their pigment. Hair fell from his head. Fred came and got Jacob. He showed their father unmoving in the creek. They wrapped his body in a blanket and brought it to the barn. They didn't dare bring it in the house. Neither said this, but they both understood. The body stayed in the barn until the Pfarrer came out with the J.P. to get it."
Just Finished
The Wilding by Benjamin Percy. A readable and well-done book. Nice suspense. I really didn't like the epilogue, although I pretty much never like epilogues. A good book, though, certainly.
Let the Great World Spin by Colum McCann. This book had been hyped so much before I read it that it couldn't quite live up to everything I'd heard about it. It was good, but I think This Side of Brightness was better.
A Mind of Winter by Shira Nayman. A post-war mystery set mostly in Shanghai, Long Island, and London in the 1950s, A Mind of Winter offers plenty in the way of sex and drugs, mistaken identity, and ill-fated love affairs. These are characters who believe, explicitly or not, that the rules of society do not apply to them.
Train Dreams by Denis Johnson. A compelling novella about the life of a rambler and the struggle to tame Idaho in the early parts of the last century.
Now Reading
Tree of Smoke by Denis Johnson. Loving this so far. It's been a long while since I had time to tackle a broad, long novel like this.
Up Next
The Dark Corner by Mark Powell. Not yet released, but I'm looking forward to it.
I've decided to fly in the face of Leap Day and post my review of the past month a day early. (Try to have a safe holiday out there today, folks. We don't need a replay of four years ago, with all the accidents and alcohol poisonings. Use the extra day wisely!)
February was a month of good news. There was my appointment as Web Editor at Prairie Schooner. I'm still not sure my family believes that I actually get paid to work for a literary journal now. Actually, I'm not entirely convinced myself yet, direct deposit aside. The job has been a lot of fun, although a bit frustrating at times. It's been a long time since I started a new job. There's a lot to learn. Hopefully I'm picking it up right.  …  Next came word that two of my published short stories will be mentioned among the "Thirty Other Distinguished Stories" in the New Stories from the Midwest anthology series. "The Approximate End of the World" (Boulevard, Spring 2010) will be noted in the back of the 2011 edition. "The Current State of the Universe" (The Cincinnati Review, Summer 2011) will be noted in the back of the 2012 edition. This is a new series, but one that looks very promising. I'm excited to break through in some small way with them. Hopefully it's only the start of bigger things.  …  That same weekend I learned that my review of Yannick Murphy's novel The Call was accepted for publication in the Pleiades Book Review. This is my second review Pleiades has taken, and it will run in their Summer 2012 issue.
March brings a lot of promise. There's AWP in Chicago. Spring is here, apparently. (Our daffodils have breached!) ZZ Packer is the writer in residence at UNL and will make a couple public appearances in Lincoln. Also, lil' Clara Lynne is due to join us.
Dispatch from The Uninitiated
"Sometimes I scuffled with Neal Davies and his brothers. I ran track with the two younger Davies boys. They weren't so brazen about what they said, not like Neal had been outside the store. Mostly it was Neal who mumbled something, standing off to the side to watch us run. Neal Davies was short and podgy. He had blonde hair that laid very flat and smooth on his round skull. His brothers looked at me and laughed when Neal made remarks. I'd tackle one of them into the grass, the Davies brother who was slowest getting out of the way. A punch or two would be thrown, but that was all. Other kids would break it up. Whatever happened was chalked up to bad blood. Since I didn't know what they said, there was nothing more I could say about it. There was lots of bad blood in Jackson County in those years, the war years. It was wrong of Davies to tease me about the ways my folks died, I'm certain. I'm not certain if I would have teased him about such a thing if the roles had been reversed. I might have. I had to give him that in my calculations. He still had his parents, if nothing else. I did not. Sometimes we believe these things are so for a reason."
Personal Rejection Notes, Requests for More, and Other Nice Versions of No Thanks
Alaska Quarterly Review for "Forget Me"; Indiana Review for "Attend the Way"; and "Lycaon" by Midwestern Gothic.
Just Finished
The Painted Bird by Jerzy Kosinski. A remarkable book about a Gypsy boy's travels and travails in Eastern Europe during the Holocaust, based upon Kosinski's own life story. A remarkably brutal book.
The Third Reich by Roberto Bolaño. About the ways people confront (or confronted, it was written and it is set in 1980s Spain) the lingering presence or (non)presence of Nazism in European culture. It's not quite in the stratosphere like 2666 and The Savage Detectives, but is still very good.
Jonah Man by Christopher Narozny. A very solid first novel about murder, drugs, and the intrigue of 1920s vaudeville performers. It comes out in May. I will be reviewing it.
In Our Time by Ernest Hemingway. A rereading of this classic after hearing George Saunders and Robert Stone talk about it at the Key West Literary Seminar.
The Snows of Kilimanjaro and Other Stories by Ernest Hemingway.
Now Reading
The Sojourn by Andrew Krivak.
Up Next
Stay Awake by Dan Chaon.
A couple bits of good news today.
Someone has clued me into the fact that two of my stories have been, or will be, noted as part of the "Thirty Other Distinguished Stories" in the New Stories from the Midwest (aka Best of the Midwest) anthology series!
"The Approximate End of the World," which was originally published by Boulevard, will be recognized in the back of the 2011 edition, due out later this year.
"The Current State of the Universe," which was published last summer by The Cincinnati Review, will be recognized in the back of the 2012 edition.
This is an exciting new series. I'm ecstatic to have my work recognized by them!
—
In other news, I also learned today that my review of Yannick Murphy's novel The Call has been accepted for publication in Pleiades Book Review! The review will be in the summer issue of Pleiades, I believe, if you're interested in checking it out. This will be my eleventh published review, and one I'm particularly excited about. I haven't been too shy about my love of The Call, as it's a book a feel pretty strongly about. You should definitely buy it, read it, then lend it to a friend.
My year in review post will be coming shortly, so I'll try to keep this brief. The month was more or less uneventful, so brevity shouldn't come too painfully.
-I finished the second revision of my novel late in December. The book should be in something close to its final shape now, as this cycle included half a dozen rewrites of chapters and sections (plus a couple new chapters) that I hope don't need to be completely rewritten again. I guess I'll see if this holds up under the next reading-revision cycle. Assuming I can fit in five work days a week, it takes about a month to revise the whole novel. They key will be getting that time down a little bit. If there's less and less that needs changed, I should be on the right track.
-The Kenyon Review's December newsletter featured reading recommendations from contributor's and staff, including my recommendation of Yannick Murphy's The Call. It's such a good book! Go buy it now!
-The new issue of Confrontation was reviewed on BookFox. Here's a little of what was said about the issue:
Paul Zimerman's "Full Remittance," a kind of anti-Rakolnikovian story, is excellent, as well as a shortish story by Theodore Wheeler with the titillating title of "The First Night of My Down-and-Out Sex Life," which ends up being more somber than you'd expect.
-With the help of some friendly archivists, I was able to track down a bunch of information about the different places Tom Dennison used to live in Omaha. I wrote a bit about it here. In the coming months I'll have more on the real historical places that are featured in my novel.
-My first real author interview was published on the Prairie Schooner blog. Thanks to Nuala Ní Chonchúir for her generosity and fine responses.
-Happy New Year!
Dispatch from The Uninitiated
"Tom Dennison grinned at me again, like I was being stupid. And I was being a little simple about the election. What I'd described is how it always works in this business, yeah? It's always a matter of offering more than the other guys and making sure you manage things well enough to get your folks to a poll on time. It was still new to me, and it's all novel to a guy who doesn't know what he's doing."
Personal Rejection Notes, Requests for More, and Other Nice Versions of No Thanks
Iowa Review for "Forget Me" and Crazyhorse for "Attend the Way."
Just Finished
A Flag for Sunrise by Robert Stone. I love reading books like this—ones that must have been incredibly timely and topical at the time of their publication, and are still great reads even if they aren't so relevant now. This is a very engrossing novel that shows through a split narrative how an attempted revolution in a banana republic comes together. (There are some sexual escapades with a hot nun too, fyi.) Also, I'll be part of a workshop led by Robert Stone at the upcoming Key West Literary Seminar. So excited for this.
Omaha: A Guide to the City and Environs compiled by the Federal Writers' Project. This is so great: the WPA funded study of Omaha from the Depression. Not only does it feature the most complete and concise history of the area I've found, there are fantastic gems throughout, like how much beans and coffee cost at a cafe at the time, and how much streetcar fare to the airport was, or where to find the best Chow Mein. There are also a half-dozen walking tours guides of the city, which is really very helpful in understanding how the city was laid out during this period. I was very geeked to find this.
Now Reading
Bohemian Girl by Terese Svoboda.
Up Next
The Third Reich by Roberto Bolaño.
July was kind of a cluster, what with spending a week in Tel Aviv, and needing the week before takeoff getting ready for the trip. There wasn't a whole lot of time to write, but I did manage to add another thirty pages or so to the final part to The Hyphenates of Jackson County, my novel. It wasn't a ton of work to get done. But seeing how I spent most of May and June working on short stories, it was nice to get some momentum going on the novel again, and I think I did that. The ten hour flight from New York to Tel Aviv provided a big block of time to work, especially since I couldn't sleep on the flight over. I also had three days of writing and revising in Israel, two days in a park and one at the beach. (Supposedly Jonathan Safran Foer moved to Tel Aviv to finish work on his latest book, so I'm in good company there
. My hopes of becoming a superstar Jewish author are pretty slim, however. You know, because of this, among other reasons.) The change of scenery on the Mediterranean helped quite a bit, as a change often does. It's almost always easier to think about home (or familiar things) when you're far from home (surrounded by unfamiliar things). Being jarred out of my routine helped to get some gridlocked scenes moving again. I've kept writing outside this week too back in Omaha, working on the porch with a cold beer this afternoon. Not too shabby.
In other news:
-The big news of the month, in the small world of my writing, was that "On a Train from the Place Called Valentine" was selected for publication in Boulevard. The story will be featured in the noted journal in March 2012.
-Earlier in the month, my review of Suzanne Rivecca's debut collection (Death is Not an Option) appeared on The Millions.
-Nouvella Books unveiled their web site late in July. A spin off from Flatmancrooked's Launch program, Nouvella is keeping the good fight going in helping to kick start the careers of some deserving writers. Best of luck to them!
-I received a small blurb in The Kenyon Review monthly newsletter about my prize-winning story "The Current State of the Universe" appearing in The Cincinnati Review in May. I think it's very cool of TKR to do that kind of stuff. It's a small bit, but very much appreciated.
-There was a great article about Daniel Orozco and his debut fiction collection in the recent Poets & Writers (print only) about dealing with agents and editors before you're ready. Some very instructive stuff. Orozco's first published story appeared in Best American Short Stories 1995 to quite a lot of fanfare. "Right after that I was getting calls from agents and publishers asking to see my other stories, to see my novel," Orozco tells us. "But there wasn't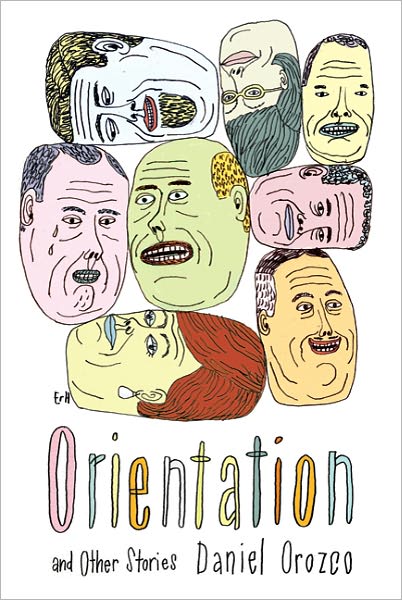 anything else. I was frantic for about a year–they all wanted something now. After a while they stopped calling and things quieted down, and I just settled back into my routine." A mere sixteen years later, the collection has been published–and, again, Orozco is an author on the rise. It's heartening to hear stories like this after my own experience in finding and losing an agent. The promise burns so bright when you're in that situation—flying out to NYC to read, having agents contact you, hearing the sirens' call of major publication and large advances—that when life slows back down, when that promise isn't fulfilled, it feels like you're washed up at twenty-eight. It's rare enough to even get one real chance in this business. But as Orozco's trajectory demonstrates, there are second chances too. If the writing is good enough, and if you're persistent about putting yourself on the line, there's opportunity yet.
Dispatch from The Hyphenates of Jackson County
"It's something I wondered a lot about over the years since it happened. What would have gone through his mind? What would he have been thinking of, or could he even think at all, when the cops finally handed him over to that mob? Could he still see or hear, was his tongue a useless mass, did his skin still feel, once that first bullet ripped through him? It's something I wondered about a lot. I wondered about that boy, Willy, and how it happened to him, and how, once it was all over, the war, the election, my time in Lincoln, I knew it wasn't going to happen to me. But for a time that could have been me who had that happen to him. Not exactly the same, but something like that. So I wondered how it felt to be picked up by a lynch mob. Would his eyes and ears work, or would he be too afraid? Would he have been able to hear what that mob promised to do to him?"
Personal Rejection Notes, Requests for More, and Other Nice Versions of No Thanks
Conjunctions for "Shame Cycle."
Just Finished
A Visit from the Goon Squad by Jennifer Egan. I never really fell in love with this one. I can see why people really like it, but it didn't happen for me. For one thing, several of the stories were eerily close to some episodes from Season Two of Californication. The book seemed too trendy—in its formal choices and content—almost intolerably so. A good book, but one that gnawed at me.
The Call by Yannick Murphy. This is a very good novel. I'll be reviewing this soon, so I won't say much here now.
Now Reading
A Sport and a Pastime by James Salter.
Up Next
Winesburg, Ohio by Sherwood Anderson.
A couple weeks ago The Millions released their "Most Anticipated" book preview for the second half of 2011, and there are some really great books on the list. Some of these forthcoming releases are pretty exciting. You should check out their article for the full thrust of the season, but, nonetheless, here are the ones that have me on tenterhooks.
Don DeLillo will publish his first collection of short stories in November with The Angel Esmerelda: Nine Stories. The stories included were written between 1979 and 2011, so it's a pretty big range to draw from–and is clearly a collected stories kind of thing with a different label. It is a new book from DeLillo, however, so I'm eager to read it.
Dan Chaon, probably my favorite contemporary writer of short fiction, comes out with a new collection early in 2012 called Stay Awake. I liked his novels okay, but, for me, Chaon's short story collections are where it's at.
Colson Whitehead wrote a post-9/11 zombie novel–Zone One–that comes out in September. It looks pretty interesting. Whitehead's The Intuitionist is one of my favorite novels, and one I highly recommend checking out if you haven't yet read it.
Denis Johnson's Train Dreams comes out in August. It's a novella that was originally featured in the 2003 O. Henry Prize Stories anthology.
Roberto Bolano has yet another posthumous release with The Third Reich. The title refers to a war game some Germans get caught up in while vacationing in Spain.
Lauren Groff comes out with Arcadia in 2012, a novel about a utopian sect in rural New York that falls apart.
Yannick Murphy's The Call. I'll be reading this over the weekend. A novel written as diary entries about a family's difficult year after a son goes into a coma following a hunting accident.
DBC Pierre's Lights Out in Wonderland is also an August release. An international, satiric romp that takes its aim on the largesse and iniquities of late capitalism.
Also, Dave Madden's The Authentic Animal is out soon–a nonfiction book about the world of taxidermy–and you can win a copy via HTML Giant's current caption contest.
June turned out to be all about new short stories for me. I completely reworked one short story, wrote a new one, and put the final touches on yet another. I'd planned on drafting new material for the novel this month, but was really swept up in the short form for a few weeks and had to put off any new writing for the novel. It had been so long since I had much passion for writing short fiction, I didn't want to miss the opportunity. It felt pretty good to pump out a few stories in a small period of time, after working on one project for nearly two years now. To hear some new voices, to deal with different types of problems—those faced by married people, by people alive in this century, by those from the middle class—was kind of nice. It will also be nice to have some new stories to send out to journals this fall, which hasn't been the case for a while.
In other news this past month:
-Mixer Publishing released my short story "The Housekeeper" on Amazon, available for download on Kindle or PDF. The story was originally published on Flatmancrooked earlier this year, but they have apparently taken down their entire site. That sucks.
-And if you're already on Amazon, you might as well download the spring issue of The Kenyon Review, which features my short story "How to Die Young in a Nebraska Winter."
-A story that just so happened to be reviewed on the blog Perpetual Folly as part of its Short Story Month 2011.
-Also, The Kenyon Review released their summer reading recommendations, including two of my picks.
-My review of Richard Burgin's novel Rivers Last Longer appeared in the Pleiades Book Review.
-In other review news, The Millions will be running my review of Suzanne Rivecca's debut short story collection Death is Not an Option sometime this month.
Dispatch from "Impertinent, Triumphant"
"We talked about marriage for a long time. About the good stuff, then the bad, then the qualifications and excuses of what we'd said before. Something happened to Anna, she was emotional, she calmed down, something else happened a few weeks after that, and it wasn't until later that she remembered the first thing, the original outrage, and by then it was too late for her to do something about it. My stories were the same, structurally. Eventually we turned listless and bleak, hearing about each others' marriage wounds. They lacked finality. We wanted firm endings, closure, but that wasn't possible."
Personal Rejection Notes, Requests for More, and Other Nice Versions of No Thanks
Florida Review for "Attend the Way."
Just Finished
The Names by Don DeLillo. I've read nearly all of DeLillo's work now, and this is by far the most underappreciated novel of his I've come across. It's really pretty good. One from his espionage meme, with a domestic twist, about a spy for the CIA who doesn't know he's working as a spy for the CIA. The only thing I can think of to explain its lack of recognition is that The Names, for one, comes from DeLillo's first period of work, before he was famous, and, secondly, that it covers a lot of similar ground as some of his later intelligence novels, like Mao II, Underworld(my favorite!) and, to some extent, Libra.
Now Reading
A Visit from the Goon Squad by Jennifer Egan.
Up Next
The Call by Yannick Murphy.
I've been working on a few new short stories lately, but the majority of May was devoted to beginning the initial drafting process for Part 5 of my novel The Hyphenates of Jackson County—the final section of the book. It's all kind of a big mess right now, but it's good to get into it. This always happens after I spend a couple months in revision, and this time was no different. The writing comes tough, in small amounts, 500-1000 words a day. It's mostly blocking scenes, organizing notes, working out important descriptions and finding where symbolism might emerge. It takes a while to build some momentum and get a feel for how this part of the story should be told.
The narrative style I use is pretty steady throughout the book—third-person, through the point-of-view of my main character Jacob Bressler, although I'm experimenting with some brief first-person sections, too—but the main issue comes from the time scope of the book. The present-time thread of the novel takes place over three years, from 1917-1919, or starting when the United States declares war on Germany in 1917 and ending with the Red Summer and Omaha Race Riot of 1919. It's not a huge amount of time for a novel, gratefully, although there is a lot going on, and it's a challenge to account for the lost, un-narrated time between parts. Particularly in first drafts, I think I pay too much attention to what's happened in the time gaps, instead of just getting into the action at hand. A lot of that will be eliminated soon enough, most of it in the initial edits. But it makes things a little clunky and difficult in the first draft.
Anyway, I'm really excited to be this close to finishing a draft of my first novel. I hope to be done with a rough version of Part 5 by the end of the summer. And since I've been editing the other parts as I've gone along, there isn't a tremendous amount of work yet to be done, relatively. (I've been working on the book for about two years now.) If all goes well, I should have a decent draft of The Hyphenates of Jackson County finished by Spring 2012. Here's hoping anyway. It's not like I'm on deadline or anything.
In other news this past month:
-"The Current State of the Universe" is featured in the new issue of The Cincinnati Review. The story won their Schiff Prize for Prose last year, and I'm very excited to make it into this journal.
-Prairie Schooner accepted my review of David Philip Mullins' Greetings from Below for publication. This will be my third review for PS, where I'm also currently a senior fiction reader.
-On cue, my second review for Prairie Schooner—of Nadifa Mohamed's Black Mamba Boy—appears in our current summer issue. Check it out. It's a pretty good one. (The issue, I mean. (The review is okay too.))
-In April we learned that Kwame Dawes was coming in as the new Editor of Prairie Schooner; in May we learned that Managing Editor James Engelhardt was leaving. James secured a position as the acquisitions editor for University of Alaska Press, and leaves for Fairbanks early in June. (Actually, today I think.) I owe a great debt to James for all he's done for my editing and reviewing career, if I can call it that. James took me on as a reader after I received my MA from Creighton. I was looking to maintain some involvement in the literary world, and volunteering for Prairie Schooner has been a great anchor for me. After a year-and-a-half, I made my way up to a senior reader position; PS accepted my first book review, after some editorial help from James; my first two trips to AWP came with funding assistance from PS as well. I feel very grateful for what Prairie Schooner has done for me, in giving me the opportunity to work, particularly as someone who isn't otherwise involved in the English Department at the University of Nebraska—and I owe much of that gratitude do James, I believe. Best of luck to him and his family on their Alaskan adventure! (And additional thanks for the fact that now, when I think of Alaska, I won't think of Sarah Palin.)
-Nicole and I celebrated our fifth anniversary in San Francisco!
-This blog featured a longish post about researching the lynching of Will Brown, and coming across a great NPR feature about the execution of Willie McGee and his granddaughter's quest to find out the truth about him many decades later.
Dispatch from The Hyphenates of Jackson County
"Jacob returned to Omaha the same morning President Wilson arrived from St. Paul. It was only partly coincidental it happened that way. Jacob was planning on coming back to Omaha that week anyway, to visit his friend Reinhold Bock, and then he read in the papers that Wilson was to arrive by train to the Union Station early Monday morning, before giving a speech on the League of Nations that afternoon. A parade route was planned out where Wilson's car would meander the city. When Jacob read this, he went down to the station in Lincoln and got a ticket to Omaha for the next morning. He bought himself a suitcase too, at the store there that sold them. It was something simple, with cardboard sides, that didn't lock. It wouldn't have to last forever. Jacob didn't know what he was going to do—he had no plan for the next year, or month, or for the next three days for that matter—but he wanted to see the president. He'd find a spot on Scandal Flats and wait for Wilson's car to pass by. It felt like it would be significant to do that. Jacob didn't know why. He just felt he needed to see the man. He needed to see the man as a man, that was it."
Personal Rejection Notes, Requests for More, and Other Nice Versions of No Thanks
West Branch for "On a Train from the Place Called Valentine"; Southeast Review and Conjunctions for "Attend the Way"; Missouri Review for "Shame Cycle."
Just Finished
The Cailiff's of Baghdad, GA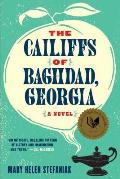 by Mary Helen Stefaniak. An excellent historical novel about racism and confronting the Other in depression-era Georgia, with a detour to the more famous Baghdad in ancient times. Very well done.
Quarantine by Rahul Mehta. I really enjoyed this collection—which revolves around the lives and loves of second-generation, homosexual, Indian-Americans—and will be reviewing it.
Now Reading
The Names by Don DeLillo.
Up Next
The Call by Yannick Murphy.