You are currently browsing the tag archive for the 'Will Brown' tag.
A few updates on events surrounding the release of my chapbook (On the River, Down Where They Found Willy Brown) and some info on how to obtain a copy for yourself, if you're so inclined:
– The e-book version is available right now on Amazon for the bargain price of 99 cents. If you're a Kindle user, check it out here.
– I've confirmed that the paper pamphlet version will be sold through the online store of Edition Solitude–which you can find here. Well, you can't find it there now–unless you're reading this in the future–but it will be there soon. Probably in March.
– If you're a Goodreads user, check out the chapbook here.
– Promotional materials are starting to come out for the "Quotes & Appropriation" event Darren Keen and I (and many others) will be a part of at Akademie Schloss Solitude later this month. There's more information on the event here and here and here, if you're interested. Here's the flyer for the event.
– A chapbook release party has been organized, and the good news is you're all invited! The other good news is that I talked Darren into stopping by Omaha on his way to SXSW, so we'll have our entire reading/music/film/photography presentation ready to share to a local audience too, which is important. Join us on Wednesday, March 11, at Pageturners Lounge (5004 Dodge Street/Omaha). Here's a link to the Facebook event page, with all the details. This will be the easiest way to obtain a copy of the paper version if you're in the Omaha-area, as we'll have copies for sale at the event, with all proceeds benefiting the Urban League of Nebraska.
Here's the cover image for my forthcoming chapbook ("On the River, Down Where They Found Willy Brown") that will be published by Reihe Projektiv/Edition Solitude later this winter, in late February, to be exact.
This will be the first writing I've had published about the Omaha Race Riot of 1919 and the lynching of Will Brown at the Douglas County Courthouse. I've posted here many times on the subject, one I've been researching and writing fiction about for over five years now. I'
m both excited and nervous to finally be sharing this work with audiences. Hopefully it's found to be pertinent and well-considered work.
The chapbook will be released in conjunction with my upcoming presentation at Akademie Schloss Solitude as part of their two-day, cross-discipline workshop titled "Quotes and Appropriation." DJ Darren Keen and I have been hard at work on our opening night event that will feature readings from the chapbook and a DJ set from a melange of music that was important to the writing of the chapbook, plus a presentation of photographs and film from my research. It will be a good time.
If you heard me read at the Key West Literary Seminar in January, Solitude Nacht in July, or in December at the Fair Use Reading Series in Benson, this is some of the same material. It includes what I read then and quite a bit more.
If you're interested in acquiring a copy of the book, the best way would be to just stop in at Akademie Schloss Solitude in February and pick up a copy at the event. If Stuttgart is a little far afield, other options will be available thereafter, hopefully in both hardcopy and digital editions. More on that to come.
Many thanks to Todd Seabrook (editor/designer with The Cupboard) for his work on the cover and book design. He's great. If you're looking for someone to work with on a chapbook project, he's your guy.
A quick note that "Minstrel Show, or The Lynching of William Brown" is to be performed as a reading next Sunday, January 11, as part of the Douglas County Historical Society's Second Sunday lecture and performance series. The play was written by DCHS researcher Max Sparber and takes for its subject the 1919 Courthouse Riot in Omaha. The play retells the events of the riot from the perspective of two itinerant performers.
Originally produced in 1998 by the Blue Barn Theater, and performed in the rotunda of the Douglas County Courthouse in addition to the Blue Barn, "Minstrel Show" has since been performed around the country to rave reviews. An actor from the Blue Barn will participate in the reading on Sunday, and Max Sparber will take questions afterwards.
Here's more info:
"Minstrel Show, or The Lynching of William Brown"
Sunday, January 11, 2015, 2pm
Douglas County Historical Society
5730 N 30th St, #11B, Omaha, Neb.
(You must e-mail members(at)douclascohistory(dot)org for reservations. The event is free for members and costs $5 for non-members.)
—
Also, if you can't make it to the performance, you can find video of a 2006 Blue Barn production of the play on YouTube here, here,here, here, and here.
There will be more of a formal announcement for all this soon, but I've been itching to share about a project I've been working on as part of my association with Akademie Schloss Solitude, so here you go.
This upcoming February I'll return to Germany to participate with other fellows and guests of the Akademie in a two-day, cross-discipline workshop titled "Quotes and Appropriation." I'm very excited to return to Stuttgart for this, as its a culmination and redirection of the book project I've been working on the past five years.
In addition to panels and workshops, there will be an opening night presentation called "Omaha Uninitiated: Music, Cultural Artifact, and Historical Event in the Recreation of Civic Trauma." This project contains three elements–a set of readings from On the River, Down Where They Found Willy Brown, a novella based on events surrounding the Omaha Courthouse Lynching of 1919 (more on this below); a presentation of photographs and video that have been important to the creation of On the River, and my related full-length novel The Uninitiated; and a DJ performance by Darren Keen.
It will be amazing to bring five year's worth of research and writing on this topic to Germany, and I'm particularly excited to see what Darren comes up with for the music component, what will be a mashup and cross-fertilization of music from the World War I era that was important to the creation of the novel (ragtime, propaganda music, American folk, jazz) mixed with music from Nebraska in the last fifteen years.
The final part of all this is publication of the aforementioned novella (On the River, Down Where They Found Willy Brown) by the Reihe Projektiv imprint of Edition Solitude. If you heard me read at the Key West Literary Seminar in January, Solitude Nacht in July, or last Friday at the Fair Use Reading Series in Benson, that is some of the same material. Todd Seabrook (editor/designer with The Cupboard) is working on the design and I'm pretty excited how it's turning out.
More on all this later.
No big news regarding the novel-writing at this point. I've been busy reworking the reworks. Tried half a dozen more ways to do the opening pages and feel like I'm getting closer on that. For a long time I leaned on having a sort of prologue opening, but decided to cut all but four pages of that, as it seemed to be more of a crutch for me as writer than anything that might interest a reader. Always a tricky business figuring out what actually needs to be on the page and what needed to be written for the writer only. Getting closer though.
There was some more tangible news related to The Uninitiated over the season though, as Boulevard published an excerpt of the novel in October, titled "River Ward, 1917." This is the first bit of writing from the novel that's been published, so definitely exciting news there.
Meanwhile, in December, another excerpt, "On the River, Down Where They Found Willy Brown," brought home the Marianne Russo Award from the Key West Literary Seminar. Among the many benefits are free travel and lodging at this year's seminar, the opportunity to read my work as part of the regular program at the seminar, and an 11-day stay in Key West. It will be sad to miss over a third of Nebraska's January, but somehow I'll soldier through.
These two things, along with a fellowship to Akademie Schloss Solitude, winning the Tarcher/Penguin Top Artist contest, a long-list notice in the Inkubate novel contest–all of which was based on work done for The Uninitiated–makes me hope I'm on the right track here.
There was more publishing news in November, as Five Chapters accepted "Impertinent, Triumphant" for publication. The story will run sometime in March, probably. Really looking forward to that too.
Also, some interesting thoughts on living abroad are offered here in this article.
Finally, congrats to emily m. danforth and her novel The Miseducation of Cameron Post for taking the "Woman Writer" award at the High Plains Book Awards. So happy for emily and all of her success.
Dispatch from The Uninitiated
"Tom thought it over as he paced the brick drive that led up to his house, two days after the vote. Bullet straight and tree-lined, the drive gave the impression of something fantastic as his house slipped into view, large and unreachable, a mirage. The house was wood-framed with finishes of granite at certain edges, the cellar and foundation limestone, highlights of plaster festoons above the front door. A few chimneys rose above beveled eaves. Off the second floor bedrooms were balconies as wide as the patios below, where a tiered-garden overlooked the industrial valley. There were pergolas holding grape vines, arbors abloom with creeping red ivy. Everything here was made for entertaining, for looking at, for admiring, but up close these spaces didn't serve any purpose. This was an unpeopled luxury, a lonely glutton of riches in and of itself. If Tom was being honest, he had to admit this.
"Years before, an enemy left a bomb on the front doorstep. An ingenious design, the bomb, a simple wooden box with six sticks of dynamite and a pistol inside. A string was tacked to the porch and connected to the trigger of the pistol. If someone had lifted the box, his wife Ada or daughter Frances, the whole house would have been blasted clean off the earth, leaving only a rubbled crater. Frances found the box with a friend, and she told Tom about it. A smart girl, Frances didn't touch the infernal device at all. Tom noticed the trip wire when she brought him to see. He had police dismantle the bomb. After that Tom closed the grounds. Bodyguards were kept outside around the clock. You had to be a close family friend, a known friend, if there was such a thing, or else you couldn't get in. The bomb changed things. That's when Tom put the machine gun across his lap in the car. That's when everything here, all this bounty he'd won over the years, all of it, started being lonely."
Just Finished
The 42nd Parallel by John Dos Passos. I'd always avoided the USA Trilogy for some reason. Dos Passos is so often only a foot-note to Hemingway among the great writers of the Lost Generation, although his novels are consistently lauded and canonized as well. I'd just never known anyone who actually read him, so there wasn't much of a conversation to join, I guess. After reading this first third of the trilogy I can see why Dos Passos is still relevant. So much of his pro-labor and socialist message is probably lost to most contemporary readers–it's similar to reading The Jungle at times–but the level of energy and innovation is very high here too. Very rich, poetic, and affecting.
The Rings of Saturn by W.G. Sebald. The way these conversational essays seem to be written more for effect–that your mind wanders with the flow of information, sometimes parallel to it, sometimes not–produces an interesting reading experience. I'd read about Sebald's work a lot before I ever read it, so I kind of knew what to expect. At the same time, I'm still not really sure what to think.
The Assassination of Jesse James by the Coward Robert Ford by Ron Hansen. Really enjoyed this. A lot more than I thought I would, frankly. I met Ron when he visited Creighton University this fall, which is what prompted me to finally pull this off my "To Read" book shelf. The psychological depth of the novel is pretty astounding. Plenty of shoot-outs and train robberies too, of course.
The Castle by Franz Kafka. A monster of an unfinished novel. I was compelled to read this after watching Michael Haneke's film adaptation, and really enjoyed both quite a lot. The idea of reading an unfinished novel always intrigues me, particularly ones of this class that could just as accurately be called "unfinishable" novels. It isn't so much that the plot line is incomplete, more that the story could never finish. It's not like K.'s going to find some sort of victory in the end, or defeat for that matter. The novel follows his string of embarrassments and slight advancements and eventually stops as he reaches the end of his inertia. I kind of wondered if the novel wasn't finished after all.
Hide Island by Richard Burgin. A review I wrote of this collection of short stories will be appearing in Prairie Schooner's Briefly Noted online book review, probably in February.
Now Reading
A Constellation of Vital Phenomena by Anthony Marra. This has been pretty engaging so far, although the writing sometimes comes off as haphazard, particularly when it comes to POV. Maybe haphazard isn't the right word, superfluous?, but I often question some of the strategies Marra uses here to tell the story. A good book nonetheless. I can certainly see why it made so many Best of lists this year, mostly because of the story of an orphaned little girl and two eccentric doctors in war-torn Chechnya is so remarkable.
An American Tragedy by Theodore Dreiser. I've been reading this off and on for a few years now. I come across some criticism about Dreiser a while ago that lumped him into a group of American novelists who have novels regarded as classics (Dreiser has two, of course, with Sister Carrie also showing impressive staying power) even though the writing itself isn't really all that remarkable. I'd tend to agree with the assessment. Nobody is going to confuse Dreiser with Hemingway or Fitzgerald, as far as style and form go, although the story of his novels really is so quintessentially American (for its time, place, and class) that it's hard to dispute the status of his novels as classics. Steinbeck was the other novelists lumped into this category, which seems to fit as well.
Up Next
The Third Book about Achim by Uwe Johnson. The follow-up novel to Speculations about Jakob. These books can be difficult to locate, but I happened to find one at the always excellent Jackson Street Booksellers and was lucky enough to get the other from Nicole for Christmas.
Just in case you missed it, here's what happened on here in September:
-I took a few weeks off from working on the novel–using the time to clean up a few new short stories for submission–but am now reading and editing my first complete draft. It's a lot of fun to read so far, seeing how things come together, and where they don't.
-The Uninitiated released its comprehensive and authoritative rankings of MFA and PhD programs in creative writing. The University of Texas at Austin took the top spot.
-My review of Rahul Mehta's Quarantine was accepted for publication by The Iowa Review Online, and will appear shortly in the month of October.
-My review of David Philip Mullins' Greetings from Below—previously accepted for publication by Prairie Schooner—has been scheduled to run in the Spring 2012.
Dispatch from The Hyphenates of Jackson County
"The noise was so frightening that Jacob couldn't stand still. He had to move his feet, around in the crowd, or he felt like someone was going to take a shot at him. A block over there was a nervous cop who sprayed shotgun fire into the air whenever someone approached the car he guarded. The cascading noise of tumbling glass was punctuated by the fraught screams of woman in jeopardy. Or maybe that wasn't it at all, what Jacob thought he heard. Maybe that was the sound of a woman's prurient cheer as government windows were smashed to shards. There was the roar of voices, people fighting and being hurt. The flash of small arms erupting. The police sirens, their barking orders. The steam valve had been blown clean off and Jacob couldn't stay where he was. He had to run into it, into the noise and fighting. He had to see everything, to document it in his mind. Speeding cars rushed into the crowds. Young men jumped on the sideboards of cars to swing around to where the action was. There were cars with Sicilians, Lithuanians, Greeks, Serbians. Once word of the melee spread, anyone who wanted to take a swing at a cop made a bee-line to Scandal Flats. A gang hijacked a streetcar and plowed into the mess, clanging the bell to announce their audacity. Teenage boys and musky husbands rushed out of houses with whatever hammer or club or bat they could lay hands on, and then hopped in a taxi to get there fast. A mechanical rumble filled the atmosphere. Roadsters and jalopies, homemade in Little Italy garages, swung recklessly around the blocks. They swerved to miss people and each other. Jacob couldn't always see the cars but he could hear their pop-pop motors hammering at full throttle a block away, spreading echoes between buildings, echoes that bounced back from the high-rises of downtown. Trucks, commissioned or otherwise, hopped hot over the pavement to load up with furniture or produce or women's clothes. Taxis slumped cockeyed and labored up the hills, packed full inside, passengers on the footboards.
"People shouted out to groups of strangers any news they heard. There was lots of talk in the mob about the smutty details of the rape—conjecture about Will Brown's body in relation to the girl's. They made him out to be huge, a towering man, arms like a gorilla's, legs like a mule's. They talked about Agnes Loebeck as if she was a little girl, pious and pure, like she only ever wore little white Sunday dresses, like she picked berries in a pristine field, like she'd never even heard of anything like a dick before."
Personal Rejection Notes, Requests for More, and Other Nice Versions of No Thanks
Bomb for "Shame Cycle."
Just Finished
Atmospheric Disturbances by Rivka Galchen. Eh.
My Antonia by Willa Cather. I really enjoyed this
book, and can see why it's often noted as Cather's finest. I was surprised at how Modernist this novel is, it's really quite innovative, as I'd always thought it was more of a Victorian, continental-style book for young women than anything. I stand corrected. A masterful work.
Also, if you haven't heard this NPR piece by Bradford Morrow on My Antonia, you should really check it out. Here's part of what Morrow has to say:
What's interesting about My Antonia is how it manages to function as a perfectly inviting story for young readers, and how an adult willing to revisit it with a more developed critical eye can appreciate it for the subtly sophisticated narrative it truly is. In this regard, it's not unlike a wildly different book, Alice in Wonderland. Great fun for kids, psychologically captivating for grownups.
Now Reading
Shadow Traffic by Richard Burgin.
Up Next
Bohemian Girl by Terese Svoboda.
The bulk of my writing work this summer has revolved around the Omaha Race Riot of 1919, a tumultuous and hugely traumatic event that I've been attempting to dramatize in Part 5 of my novel-in-progress, The Hyphenates of Jackson County. The riot, a well-known scar on Omaha's history, one that is referred to from time to time in this space, was set off and punctuated by the lynching of Will Brown, an itinerant black worker who'd been accused of rape.
A lot of my previous work has dark themes, and I felt pretty well accustomed to portraying violence in my work. But I haven't been as prepared for the kind of in-depth experience that researching and writing about a lynching has been. The darkness has kind of caught me by surprise sometimes–maybe because these bad things really happened, where the violence in my previous work was purely fictional. It isn't something that can just be packed away at the end of the day, going through hundreds of horrific images with a mind toward depicting them, or getting inside the psyche of a character who would shoot at a hanging body and burn a corpse, or trying to imagine what that person who would be lynched might be thinking as their days and hours dwindled, before they were about to die in an infamous way.
Many of these things I researched happened in places I walk by everyday, as I work as a reporter at the Douglas County Courthouse, where the riot and lynching occurred. It was easy to be reminded, which, I suppose, was kind of the point of the project in the first place.
Most of my work was spent reading and re-reading local newspaper accounts of the riot–in microfilm copies of the World-Herald, Daily Bee, Daily News, and Monitor, the black weekly, from 1919. Some of the accounts are chilling. Eye witness and insider accounts. The riot built over the course of eight hours, so there was considerable news coverage. The Bee's headquarters was right across the street from the Douglas County Courthouse (where the Woodmen Tower stands now) at the epicenter of the riot. There are many photos, some graphic accounts. The news now is pretty tame in comparison to what it used to be like, in some ways.
Here's how the Nebraska State Historical Society describes the lynching of Will Brown on their web site NebraskaStudies.org:
Brown ended up in the hands of the crazed mob. He was beaten into unconsciousness. His clothes were torn off by the time he reached the building's doors. Then he was dragged to a nearby lamp pole on the south side of the courthouse at 18th and Harney around 11:00 p.m. The mob roared when they saw Brown, and a rope was placed around his neck. Brown was hoisted in the air, his body spinning. He was riddled with bullets. His body was then brought down, tied behind a car, and towed to the intersection of 17th and Dodge. There the body was burned with fuel taken from nearby red danger lamps and fire truck lanterns. Later, pieces of the rope used to lynch Brown were sold for 10 cents each. Finally, Brown's charred body was dragged through the city's downtown streets.
The Omaha Race Riot happened toward the end of what James Weldon Johnson coined as the Red Summer, a period of months following the end of World War I when race riots gripped numerous major American cities. At least forty-three African-Americans were lynched in America, from January to September, in 1919. This was at the height of the Great Migration, at the same time as white soldiers were returning from service in Europe to find their old jobs filled, at the same time as labor disputes and strikes were common and heavily reported on by the Yellow Press, at the same time as the U.S. government was using global tension to crack down hard on any dissident group it didn't like, and there were many they didn't like. It isn't surprising that so much violence broke out. What surprises is the utter glee with which that violence was undertaken.
I found that the more I read about the lynching of Will Brown, the harder it was to go through the rest of the day–which is as it should be when confronting such examples of dehumanization. It became necessary to split up the work, to take days off, to take time working on unrelated short fiction, so as to not walk around with a diseased soul all the time. To not be gripped with outrage and sadness.
In Tel Aviv I started writing by hand on a legal pad–out of necessity there, as I didn't want to lug around a laptop overseas–and continued the practice here at home. It's been very helpful to do this, in a surprising way. Not only have I kept writing on the legal pad, but I've done so outside of the house too. It's been so much harder to write inside our house than it is to write outside of it. At first I thought it was a product of being bored in my office–where I do almost all of my work, thinking that the trip to Israel helped to bust loose some cobwebs–but I believe it's been of a distancing method from the material on an emotional level more than anything. On some level, I think, I'm not really all that comfortable bringing this stuff into my house. It makes me nervous, or guilty, to write about a lynching across the hall from the room where my daughter sleeps. But if I'm outside our home–on the patio, at the Joslyn Sculpture Garden, at the courthouse itself, or out of the U.S. altogether–then the material comes out. I'm able to write about it. It's been kind of strange, and I hope the work come off okay.
I'm almost done with the book. I'd been saving this stuff for last, not sure exactly how one writes about it.
—
I'd like to share one of my online sources that I found particularly haunting–and that is the web site Without Sanctuary: Lynching Photography in America. (There's a book also.) The site features hundreds of photos of lynchings from around the country. What's even more disturbing, is that most of these photos were on postcards sold afterwards, in what has to be the darkest bit of Americana. They were found at flea markets and in private collections. Apparently quite a few of them are out there still.
—
Also, here is a database listing of lynchings by state, in case you're interested.  Over the period of 1882-1968 the database covers, 4,743 people–of all races–were lynched in forty-one different states.
July was kind of a cluster, what with spending a week in Tel Aviv, and needing the week before takeoff getting ready for the trip. There wasn't a whole lot of time to write, but I did manage to add another thirty pages or so to the final part to The Hyphenates of Jackson County, my novel. It wasn't a ton of work to get done. But seeing how I spent most of May and June working on short stories, it was nice to get some momentum going on the novel again, and I think I did that. The ten hour flight from New York to Tel Aviv provided a big block of time to work, especially since I couldn't sleep on the flight over. I also had three days of writing and revising in Israel, two days in a park and one at the beach. (Supposedly Jonathan Safran Foer moved to Tel Aviv to finish work on his latest book, so I'm in good company there
. My hopes of becoming a superstar Jewish author are pretty slim, however. You know, because of this, among other reasons.) The change of scenery on the Mediterranean helped quite a bit, as a change often does. It's almost always easier to think about home (or familiar things) when you're far from home (surrounded by unfamiliar things). Being jarred out of my routine helped to get some gridlocked scenes moving again. I've kept writing outside this week too back in Omaha, working on the porch with a cold beer this afternoon. Not too shabby.
In other news:
-The big news of the month, in the small world of my writing, was that "On a Train from the Place Called Valentine" was selected for publication in Boulevard. The story will be featured in the noted journal in March 2012.
-Earlier in the month, my review of Suzanne Rivecca's debut collection (Death is Not an Option) appeared on The Millions.
-Nouvella Books unveiled their web site late in July. A spin off from Flatmancrooked's Launch program, Nouvella is keeping the good fight going in helping to kick start the careers of some deserving writers. Best of luck to them!
-I received a small blurb in The Kenyon Review monthly newsletter about my prize-winning story "The Current State of the Universe" appearing in The Cincinnati Review in May. I think it's very cool of TKR to do that kind of stuff. It's a small bit, but very much appreciated.
-There was a great article about Daniel Orozco and his debut fiction collection in the recent Poets & Writers (print only) about dealing with agents and editors before you're ready. Some very instructive stuff. Orozco's first published story appeared in Best American Short Stories 1995 to quite a lot of fanfare. "Right after that I was getting calls from agents and publishers asking to see my other stories, to see my novel," Orozco tells us. "But there wasn't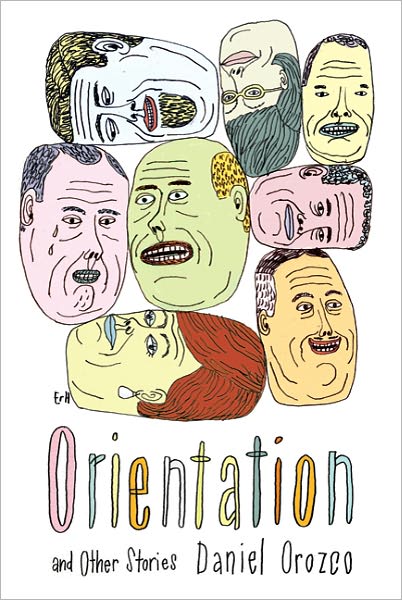 anything else. I was frantic for about a year–they all wanted something now. After a while they stopped calling and things quieted down, and I just settled back into my routine." A mere sixteen years later, the collection has been published–and, again, Orozco is an author on the rise. It's heartening to hear stories like this after my own experience in finding and losing an agent. The promise burns so bright when you're in that situation—flying out to NYC to read, having agents contact you, hearing the sirens' call of major publication and large advances—that when life slows back down, when that promise isn't fulfilled, it feels like you're washed up at twenty-eight. It's rare enough to even get one real chance in this business. But as Orozco's trajectory demonstrates, there are second chances too. If the writing is good enough, and if you're persistent about putting yourself on the line, there's opportunity yet.
Dispatch from The Hyphenates of Jackson County
"It's something I wondered a lot about over the years since it happened. What would have gone through his mind? What would he have been thinking of, or could he even think at all, when the cops finally handed him over to that mob? Could he still see or hear, was his tongue a useless mass, did his skin still feel, once that first bullet ripped through him? It's something I wondered about a lot. I wondered about that boy, Willy, and how it happened to him, and how, once it was all over, the war, the election, my time in Lincoln, I knew it wasn't going to happen to me. But for a time that could have been me who had that happen to him. Not exactly the same, but something like that. So I wondered how it felt to be picked up by a lynch mob. Would his eyes and ears work, or would he be too afraid? Would he have been able to hear what that mob promised to do to him?"
Personal Rejection Notes, Requests for More, and Other Nice Versions of No Thanks
Conjunctions for "Shame Cycle."
Just Finished
A Visit from the Goon Squad by Jennifer Egan. I never really fell in love with this one. I can see why people really like it, but it didn't happen for me. For one thing, several of the stories were eerily close to some episodes from Season Two of Californication. The book seemed too trendy—in its formal choices and content—almost intolerably so. A good book, but one that gnawed at me.
The Call by Yannick Murphy. This is a very good novel. I'll be reviewing this soon, so I won't say much here now.
Now Reading
A Sport and a Pastime by James Salter.
Up Next
Winesburg, Ohio by Sherwood Anderson.
I've been working on a few new short stories lately, but the majority of May was devoted to beginning the initial drafting process for Part 5 of my novel The Hyphenates of Jackson County—the final section of the book. It's all kind of a big mess right now, but it's good to get into it. This always happens after I spend a couple months in revision, and this time was no different. The writing comes tough, in small amounts, 500-1000 words a day. It's mostly blocking scenes, organizing notes, working out important descriptions and finding where symbolism might emerge. It takes a while to build some momentum and get a feel for how this part of the story should be told.
The narrative style I use is pretty steady throughout the book—third-person, through the point-of-view of my main character Jacob Bressler, although I'm experimenting with some brief first-person sections, too—but the main issue comes from the time scope of the book. The present-time thread of the novel takes place over three years, from 1917-1919, or starting when the United States declares war on Germany in 1917 and ending with the Red Summer and Omaha Race Riot of 1919. It's not a huge amount of time for a novel, gratefully, although there is a lot going on, and it's a challenge to account for the lost, un-narrated time between parts. Particularly in first drafts, I think I pay too much attention to what's happened in the time gaps, instead of just getting into the action at hand. A lot of that will be eliminated soon enough, most of it in the initial edits. But it makes things a little clunky and difficult in the first draft.
Anyway, I'm really excited to be this close to finishing a draft of my first novel. I hope to be done with a rough version of Part 5 by the end of the summer. And since I've been editing the other parts as I've gone along, there isn't a tremendous amount of work yet to be done, relatively. (I've been working on the book for about two years now.) If all goes well, I should have a decent draft of The Hyphenates of Jackson County finished by Spring 2012. Here's hoping anyway. It's not like I'm on deadline or anything.
In other news this past month:
-"The Current State of the Universe" is featured in the new issue of The Cincinnati Review. The story won their Schiff Prize for Prose last year, and I'm very excited to make it into this journal.
-Prairie Schooner accepted my review of David Philip Mullins' Greetings from Below for publication. This will be my third review for PS, where I'm also currently a senior fiction reader.
-On cue, my second review for Prairie Schooner—of Nadifa Mohamed's Black Mamba Boy—appears in our current summer issue. Check it out. It's a pretty good one. (The issue, I mean. (The review is okay too.))
-In April we learned that Kwame Dawes was coming in as the new Editor of Prairie Schooner; in May we learned that Managing Editor James Engelhardt was leaving. James secured a position as the acquisitions editor for University of Alaska Press, and leaves for Fairbanks early in June. (Actually, today I think.) I owe a great debt to James for all he's done for my editing and reviewing career, if I can call it that. James took me on as a reader after I received my MA from Creighton. I was looking to maintain some involvement in the literary world, and volunteering for Prairie Schooner has been a great anchor for me. After a year-and-a-half, I made my way up to a senior reader position; PS accepted my first book review, after some editorial help from James; my first two trips to AWP came with funding assistance from PS as well. I feel very grateful for what Prairie Schooner has done for me, in giving me the opportunity to work, particularly as someone who isn't otherwise involved in the English Department at the University of Nebraska—and I owe much of that gratitude do James, I believe. Best of luck to him and his family on their Alaskan adventure! (And additional thanks for the fact that now, when I think of Alaska, I won't think of Sarah Palin.)
-Nicole and I celebrated our fifth anniversary in San Francisco!
-This blog featured a longish post about researching the lynching of Will Brown, and coming across a great NPR feature about the execution of Willie McGee and his granddaughter's quest to find out the truth about him many decades later.
Dispatch from The Hyphenates of Jackson County
"Jacob returned to Omaha the same morning President Wilson arrived from St. Paul. It was only partly coincidental it happened that way. Jacob was planning on coming back to Omaha that week anyway, to visit his friend Reinhold Bock, and then he read in the papers that Wilson was to arrive by train to the Union Station early Monday morning, before giving a speech on the League of Nations that afternoon. A parade route was planned out where Wilson's car would meander the city. When Jacob read this, he went down to the station in Lincoln and got a ticket to Omaha for the next morning. He bought himself a suitcase too, at the store there that sold them. It was something simple, with cardboard sides, that didn't lock. It wouldn't have to last forever. Jacob didn't know what he was going to do—he had no plan for the next year, or month, or for the next three days for that matter—but he wanted to see the president. He'd find a spot on Scandal Flats and wait for Wilson's car to pass by. It felt like it would be significant to do that. Jacob didn't know why. He just felt he needed to see the man. He needed to see the man as a man, that was it."
Personal Rejection Notes, Requests for More, and Other Nice Versions of No Thanks
West Branch for "On a Train from the Place Called Valentine"; Southeast Review and Conjunctions for "Attend the Way"; Missouri Review for "Shame Cycle."
Just Finished
The Cailiff's of Baghdad, GA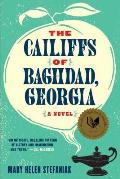 by Mary Helen Stefaniak. An excellent historical novel about racism and confronting the Other in depression-era Georgia, with a detour to the more famous Baghdad in ancient times. Very well done.
Quarantine by Rahul Mehta. I really enjoyed this collection—which revolves around the lives and loves of second-generation, homosexual, Indian-Americans—and will be reviewing it.
Now Reading
The Names by Don DeLillo.
Up Next
The Call by Yannick Murphy.
These past couple weeks I've begun work on drafting the final section of my novel, The Hyphenates of Jackson County. Since I began the book, I knew the story would end with the events surrounding the Omaha Race Riot of 1919 and the lynching of Will Brown outside the Douglas County Courthouse, and in some ways I've been working backward from that point in my mind, figuring out both how such a thing came to happen and why it's a part of the story I'm telling.
There's quite a bit that's been written about what happened in downtown Omaha on September 28, 1919–first-hand accounts, timelines of events, conspiratorial explanations for its cause, a Grand Jury investigation–but surprisingly little has been written about whether or not the accusation of rape that led to Will Brown's brutal lynching was true or not, or somewhere in-between. This is so for a variety of reasons. Foremost, there was never anything resembling a trial that would have brought some of the details of the case to light; Brown was lynched a mere three days following his arrest. Beyond that, there was a fire at the police station years later that destroyed any police record of the event, and Will Brown wasn't from the Omaha area, and he didn't have family here that would remember or memorialize him. I imagine any of his friends would deny any connection to him after the riot, out of fear. Also, as is common, no one really wanted to talk about the incident after it happened, particularly in the intervening years. So the truth remains something of a mystery. Which is where the historical fiction writer comes in, I guess.
During my preparation for writing this final part of the book, I came across an NPR feature from last spring that is really quite enlightening, horrifying, and sad. I feel compelled to share it here, and strongly urge you to take a listen. I'm not sure if Bridgette McGee-Robinson–the granddaughter of a man, Willie McGee, who was accused of raping a white woman and subsequently executed in an electric chair–unearths a lot more information than she already knew before she sought out to find the truth about her grandfather, but the story illustrates so well why such things happened. Most likely, Willie McGee had an ongoing sexual relationship with woman for quite some time, and once that relationship was found out, it was easier for her to damn McGee than it would have been to suffer the stigma attached to a white woman who willingly carried on with a black man. It's the pull of propriety that caused the whole thing to happen like it did. For the jurors (all white) to admit the possibility that a white woman had sex with a black man consensually would turn their society upside-down, of course. McGee was originally kept from being lynched by the National Guard, and if it wasn't for that, the affair and its dirty, deconstructing realities would have disappeared much more quickly and completely, as was the case with Will Brown's murder.
But history doesn't always stay buried like it's supposed to, and that's what makes this feature so interesting to me–in particular, that it's a family historian, the granddaughter of an executed prisoner, who brings the story back into our field of vision and gives the accused a second chance at some kind of redemption. It's amazing how far-reaching the impact of such injustices reach. But there were spouses involved in this case, and kids, and eventually grandkids too. That this can become a trauma that stretches generations makes perfect sense–and there would be a tangential shame attached to the plaintive woman's lineage too, I'd imagine–but maybe it's something that gets lost in all the drama of courtrooms, jail cells, and electric chairs. Even if the families never talked about what happened to so-and-so, there would be a gap in the line.
In doing research on my own family I've often come across gaps in the lineage, or points when a branch on the family tree stops. The family records don't often go back that far. People just want to remember the good things, so the bad seeds are left out of the family history. It's understandable, and I'm sure we all do something similar in our own families. However, a gap can be extremely disappointing if it so happens that that gap, that bad seed, was your great-great-grandfather, and there's now no way to track down their history, or even their name, much less what they did to shame everyone so much. I've had particular trouble compiling information on the Wheeler line beyond a few generations. I have no real reason to suggest that the reason for this lack of information is something bad, I just don't know. Although my great-great-grandfather, Squire H.P. Little, was stabbed to death in the streets, in 1918, by a man he was supposed to arrest. The assailant "had had some trouble with his wife," according to The Democrat of Caruthersville, Mo. People talk about that, though. Maybe it's just that they were too poor to really keep track of their lineage, and only the census bureau or the WPA cared enough to write these things down otherwise. More than likely, that's the explanation.
As I mention above, nothing is really known about the family of Will Brown, but his relations are out there somewhere still, even if there are no direct descendants.
Here is a link to the NPR story: My Grandfather's Execution.