You are currently browsing the tag archive for the 'The Millions' tag.
My review of Marcy Dermansky's novel Bad Marie is up on
The Millions today!
This is my fifth published review, the fourth with The Millions. Two more are scheduled for print journals this summer, one of Nadifa Mohamed's Black Mamba Boy in Prairie Schooner and of Richard Burgin's Rivers Last Longer in Pleiades.
Bad Marie is really a good book and an excellent read. It's a rare combination of being both literary and a good summer read. Highly recommended, in particular, for any fans of French film. The review goes into this, but its depiction of Paris is very enjoyable.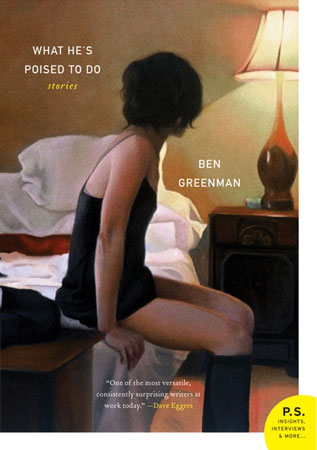 My review of Ben Greenman's new collection, What He's Poised to Do, is live on The Millions today!
Check it out and let me know what you think. This is my fourth published review and the third to be featured on The Millions.
Some news to share regarding criticism. My review of Justin Taylor's Everything Here is the Best Thing Ever will be appearing on The Millions early next month! It was just accepted this week.
And my review of Lydia Peelle's Reasons for and Advantages of Breathing is slated to appear in the Summer 2010 issue of Prairie Schooner. This had been previously accepted, but I learned that it's scheduled for publication today.
It's been surprisingly fun to work on literary criticism again after grad school–albeit in a way that isn't so strictly scholarly. It's a bit nerve-wracking to critique a young writer's work in public way also, but I'm not too afraid of doing so, it turns out. When I started thinking about reviewing books, I promised myself that I'd only review books that I really liked. For one, I wouldn't have to trash another writer. Second, it seemed boring to put that much effort into something that I couldn't connect with. And finally, it didn't make sense to help promote work that I didn't care for when that effort could be applied to promoting work I actually want others to read. Seems like sound logic to me.