You are currently browsing the tag archive for the 'The Hyphenates of Jackson County' tag.
Summer is here in just about every way imaginable, so it's time to recap what's gone down the past few months.
First, some news about Tom Dennison's house at 7510 Military Ave was passed on to me by a reliable source who wishes to remain anonymous. (Previous posts about the Dennison house can be found here and here.) There was some confusion about which side of Military the house was actually located, and my source let me know that the address of the house would have changed at some point after Dennison died. So while it was originally 7510 Military, it would have been on the 7300 block of Graceland Drive for most of the time it was standing, putting it south of Military, on the property of Skyline Retirement Community rather than on Marian's side like I thought. That the address changed clears everything up.
Some more info from the source:
From the 1960s until it was torn down in 2006, the house was used as a guest house by Skyline Manor, and later as administrative offices. There was an effort to remodel the home before the decision to raze it was finalized, but the cost of a new roof, structural repairs, asbestos removal, etc, etc, was deemed too great. Skyline also offered the house free to anyone who wanted to relocate it to a new property, but, again, the cost of moving the house vastly exceeded its monetary value. The spot where the house stood is now a parking lot.
Other news from what was a pretty busy season:
-I was awarded a fellowship and residency by Akademie Schloss Solitude in Stuttgart, Germany. (Get the whole story here and here.) Summer of 2014 can't come soon enough. We've been busy planning out the trip and addressing all sorts of logistical issues. I thought Maddie would be a little more nervous, but she's still very excited about the whole thing, just so long as she gets to watch movies on the airplane and have torte for dessert every meal. Not such unreasonable demands.
-Some more good news for my novel came in June when The Uninitiated was announced as a long-list finalist for Inkubate's Literary Blockbuster Challenge. News of the winners will come later this summer.
-My short story "Shame Cycle" was selected for publication in Gargoyle!
-The College of Arts & Sciences at Creighton University was nice enough to interview me for an alumni profile. I also offered up some summer reading recommendations for The Kenyon Review.
-"The Hyphenates of Jackson County," an excerpt from my novel-in-progress, was short-listed as a finalist for the Summer Literary Seminars Unified Literary Contest. It did not win.
-New Stories from the Midwest 2012 was released, with my story "The Approximate End of the World" garnering an Honorable Mention.
-Not a lot of travel lately, although we did spend a few days in Los Angeles in April, which was really nice. On the docket for this summer: the Ozarks, Kansas City, and a family trip to Chicago to give the girls a little more flight experience before crossing over to Germany next summer. Tentative plans call for a little jaunt to New York this fall to retrace and expand last year's bratwurst tour of Manhattan.
Dispatch from The Uninitiated
Tom hadn't exactly been feeling fit, but he didn't feel any worse than he had the month before, and maybe he was a little better than the month before that. His daughter had him doing all sorts of things to feel better. Morning ablutions. Evening exercises. A Bulgarian hulk came to stretch his legs with a rubber strap and burn his back with rocks. He had a steambath installed in the back lawn. Tom submitted because she begged him to. Ada had him consuming all sorts of herbs and minerals too, he didn't even ask what the names of her magic were. Selzter water mixed with salts from the Dead Sea, she claimed anyway. Now why he wanted to drink Dead Sea saltwater he didn't know. Wasn't dead the very thing he was trying to avoid? All it did was keep him in the bathroom all morning, and he suspected more than once that maybe this was Ada's way of getting him to spend less time at work. It surely kept him occupied.
Just Finished
Woes of the True Policeman by Roberto Bolaño. Supposedly this is Bolaño's final unfinished novel, what he was working on when he died, I guess, and it's writing that ranks up with his best. A lot of it reads like stuff that was cut out of 2666, which is fine by me. The focus on Óscar and Rosa Amalfitano yields quite a few wonderful stories.
In a German Pension by Katherine Mansfield. A series of sketches about the guests of a German health resort. Mansfield is vastly underappreciated, and this is yet more great work from her. (The Kindle version of this is now free, fyi.)
Laughter in the Dark by Vladimir Nabokov. I'd never heard of this novel before, but picked it up on a recommendation while at Book Soup in Los Angeles, and I'm glad I did. A comedy of manners that romps through Berlin and Italy.
Death in Venice by Thomas Mann. I've been meaning to read this for years and finally got to it now that I'm trying to get a feel for the German canon before I'm over there next summer. A masterpiece. Maddie kept asking me to read it aloud for her–a little uncomfortable given the subject matter–because it's so beautiful. I'm pretty sure she didn't understand many of the words…hoping anyway.
Freedom by Jonathan Franzen. After all the controversy and hoopla surrounding this book when it came out a few years ago, I decided to give myself some space before reading it. I'm big fan of Franzen, but not so much this book.
The Slippage by Ben Greenman. A solid offering, but not quite on the level of his short fiction.
Now Reading
The Piano Teacher by Elfriede Jelinek. Really digging this. I'd been meaning to read this for a while too–being how I'm a fan of the Michael Haneke film based on the novel–and am glad I got to it.
Up Next
Amerika by Franz Kafka.
A quick note today about the results of the 2013 Summer Literary Seminars Unified Literary Contest. The winners were announced last week here, of which I'm not included. Congrats to them.
While this wasn't announced publicly, the contest coordinators did let me know that my submission was short-listed as a finalist. Good news there!
This is the fourth time I've been on an SLS contest short-list. Somebody there must like me, I guess. Quite a compliment considering the stiff competition the contest brings in. The significance this time is a little different for me in that my submission ("The Hyphenates of Jackson County") was excerpted from my novel, thus continuing a string of positive momentum for The Uninitiated this year. No agent yet, no publisher. But, if you'll excuse the recap, the full manuscript did win Tarcher/Penguin's Top Artist Writing Contest and a different excerpt was accepted for publication in Boulevard under the title "River Ward, 1917″. The book is four years in the making, so it's very nice to get some little bit of recognition of its quality. Hopefully the string continues to build.
Some day I hope to be a part of a Summer Literary Seminar. It's a great institution for writers, one I've heard nothing but nice things about from folks who have gone out with them. Being immersed in the writing culture of a country on another continent for a month–what's not to like? Here's more information on their current seminars in Lithuania and Kenya in case you're interested.
I'm excited to share that, this week, my fiction was again chosen to appear in a future edition of Boulevard! Amazingly, this will be my fourth story in Boulevard, which has really become a great home to my work these past few years. (The breakdown of each story is below if you're interested.)
Here's the opening of "River Ward, 1917″, which may be familiar to some of you:
It used to be a common thing for a young man to light off secretly in the night, searching for a life different from the one he toiled through at home. Jacob Bressler became an exile in this way. He left under starlight and led his horse over the brawny shoals of what would be his brother's farm from then on. He didn't bother with a saddle but merely slid a bridle over the nag's muzzle and walked into the buggy paths of the river valley. In the dark he found the graveled highway that led to Omaha. There was no need to rush. His brother wouldn't follow him.
What's most pleasing about this pub is that "River Ward, 1917″ is excerpted from my novel, The Uninitiated, and marks the first time any of this writing will see print. It's a landmark, of sorts, for me. Four years have past since I began work on the novel. From it's early shape as The Open City to the early days of The Hyphenates of Jackson County to its current form as The Uninitiated, it has taken a lot of work to get here.
So it's exciting to get some of the book out there. To have the piece run in Boulevard means even more. Boulevard was my first major publication, running "Welcome Home" in the spring 2008, really launching an encouraging string of success with the short form that saw the story reprinted in Best New American Voices and recognized in a Pushcart Prize anthology. I can only hope that "River Ward, 1917″ appearing in Boulevard in the fall of 2013 holds similar portent for my long form work. Regardless, cheers! This one feels good.
Special thanks goes out to Amber Mulholland, Travis Theiszen, Country Club Bill, Mary Helen Stefaniak and any others who helped this particular section through its early phases. And to the Lee Martin workshop at last June's Nebraska Summer Writers Conference, who gave significant feedback and support in its latest phase. And to Richard Burgin and the editors at Boulevard too, of course. Thanks!
TW stories in Boulevard: "Welcome Home" in Spring 2008, "The Approximate End of the World" in Spring 2010, "On a Train from the Place Called Valentine" in Spring 2012, "River Ward, 1917″ is forthcoming.
Let's go with a little bullet point action this time around:
-So I've decided to switch up the title of my novel with the title of it's first part. The novel will now be The Uninitiated. Book 1 will be The Hyphenates of Jackson County. Any objections?
-I think two that I'll combine Books 1 &2 of the novel into one, as they are of similar content and tone. The novel as a whole is coming together much more clearly now that I've gone through a draft of the whole book. I'm working my way through a long list of edits and rewrites now.
-I began work as Blog and Social Networking Editor for Prairie Schooner. Here's me welcoming myself to the blog.
-The newest edition of Confrontation (Fall 2011) came out, with my story "The First Night of My Down-and-Out Sex Life" included. Read more here.
-I turned thirty early in November, and reflected on the experience.
-We learned that Kid B will be a girl. For right now, at least, we're leaning toward Clara Lynne for a name.
Dispatch from The Uninitiated
"Evie stayed with Jacob until he was better. It was two days. She was an impassioned nurse. She held cool rags to his forehead while she told him stories; she covered and recovered his kicking limbs in Afghans; she changed his sheets if the chamber pot spilled; she kissed his burning cheeks incessantly, even though there was a chance he might make her sick too; she soothed him, she promised he wouldn't die, and that she wasn't going to leave him. Somehow Marie Eigler tracked down a crate of oranges—which was a miracle, really, given the rations—and Jacob had to drink their juice, even though it burned his throat. It was a simple matter of whether or not Evie could keep up his strength. She made him drink turnip broth and a beaten raw egg every hour. Evie kept Jacob in line too. She didn't let him forget for a second that was being taken care of, and that he was going to be fine. And then, suddenly, after two days, he was."
Personal Rejection Notes, Requests for More, and Other Nice Versions of No Thanks
Southern Review for "Forget Me" and A Public Space for "Attend the Way"
Just Finished
Shadow Traffic by Richard Burgin. A solid collection of stories from front to back from one of our mainstay fiction writers.
Best American Comics 2011, Alison Bechdel, ed. A pretty good showing this year, the best edition since the first two. My favorites were Manifestation by Gabrielle Bell, St. Ambrose by John Pham, Nov. 3, 1956 by Joe Sacco (this one was particularly enlightening and horrifying), Soixante Neuf by David Lasky and Mairead Case, Jordan W. Lint to the Age 65 by Chris Ware, Browntown by Jaime Hernandez, The Pterodactyl Hunters (in the Gilded City) by Brendan Leach, Abby's Road by Noah Van Sciver, The Mad Scientist by Jeff Smith, Winter by Danica Novgorodoff, Benjamin Percy and James Ponsoldt, and Weekends Abroad by Eric Orner. Maybe it would have been easier to just say the whole thing is awesome?
The Unbearable Lightness of Being by Milan Kundera. A classic. Read it for three minutes and you'll see why.
Upstream Metropolis: an Urban Biography of Omaha & Council Bluffs by Lawrence H. Larsen, Barbara J. Cottrell, Harl A. Dalstrom, & Kay Calame Dalstrom. An interesting history of the city and surrounding area. There's so much overlap in these local histories, but this one seems to have a little new and interesting information at least.
Now Reading
A Flag for Sunrise by Robert Stone.
Up Next
Bohemian Girl by Terese Svoboda.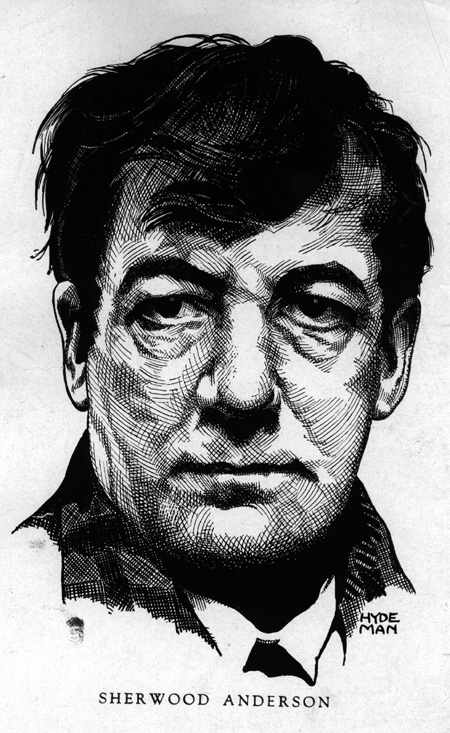 Here's a bit from Sherwood Anderson about his masterpiece, Winesburg, Ohio (from the Viking Critical edition):
Winesburg of course was no particular town. It was a mythical town. It was people. I had got the characters of the book everywhere about me, in towns I had lived, in the army, in factories and offices. When I gave the book its title I had no idea there really was an Ohio town by that name. I even consulted a list of towns but it must have been a list giving only towns that were situated on railroads.
I was so excited to come across this when rereading his collection last month. Most of my work is set in real cities and towns–in places like Omaha, Lincoln, Aurora, Valentine, McCook, Hastings, Bancroft, Atlanta–but I sometimes use a fictional town in my work–a place I called Jackson, Nebraska. (Or Jackson Township, or Jackson County.) I mostly use Jackson when I want to write about a nasty small town, so that my work doesn't slander a real place. Notably, my novel is titled The Hyphenates of Jackson County, referring to this rural county where my fictional small town is located.
When I started using Jackson as a setting as an undergrad, with my story "The Scythian Defense," (gsu review, Fall/Winter 2006) I checked an atlas to make sure that a Jackson, Nebraska didn't already exist–just like Anderson did in checking to see if there already was a Winesburg, Ohio. The map and index I checked didn't list a Jackson, Nebraska, so I thought I was in the clear. (Thanks a lot free State Farm atlas!) Much like Anderson, I was wrong. Maybe the atlas I had only listed towns that had a State Farm affiliate agent? Just kidding. Jackson is just too small and isolated to be on all maps, with a population just over 200. There are lots of places like that–and the people from these places often hold up their unmapped status as a point of pride. (There's a town in western Nebraska that has a population of 2. It's a must see, their house/city hall/library/school.)
I found out that Jackson,
Nebraska was a real place when I started researching the life of notorious Omaha political and crime boss Tom Dennison during the early stages of writing Hyphenates. Dennison grew up in an Irish settlement in northeast Nebraska by the name of St. John's. The settlement never really took hold and died off once its priest left–the Catholic parish still exists, St. Pat's–but a town remained even after the settlement broke. A town named, of course, Jackson.
This was kind of weird to discover. I'd already planned, before finding this in the research, to set some scenes in a fictional town based in part on the place where Tom Dennison grew up, and I was committed to calling the place Jackson County, due to connections in my body of work that I wanted to play off of. Little did I know that the town was already called Jackson.
This kind of freaked me out, but I wasn't too concerned about it. For one thing, the real Jackson wasn't on the map, so it was an honest coincidence. Also, I like the connection there between Tom Dennison and my fictional lead character, Jacob Bressler, and my previous work set in fictional Jackson. I'd meant to draw that line anyway, so if it's a little more real, so much the better, right? There should always be a distinction between fictional places and real places in fiction, of course, even if a lot of the work of the writer is to help the reader forget that what they're reading isn't real. Even my Omaha isn't the real Omaha, of course.
I ended up going through Jackson twice in 2010. Jackson is only 80 miles away from Niobrara, Nebraska, where some of my family comes from and still lives. I first ended up in Jackson when headed up to Niobrara for a funeral. (The second time was for a family reunion.) It wasn't something I planned. My brother Matt and I were just going along the highway when we happened into Jackson. "Oh, shit," I said, seeing a historical marker about the place. We stopped for some doughnuts and Mello Yellow. It was kind of surreal to be there. My fictional Jackson County is partially based on the area around Niobrara–and my forebearers who settled there, the Blankenfelds. I was thinking a lot about the landscape as we made the drive, and about those small towns, thinking through my novel at the same time. And then we ended up in Jackson. We just happened to stop in.
Turns out I'm in good company with Sherwood Anderson. The connection between one of my favorite writers excites me, and makes a special series of connections even better. Small world.
Just in case you missed it, here's what happened on here in September:
-I took a few weeks off from working on the novel–using the time to clean up a few new short stories for submission–but am now reading and editing my first complete draft. It's a lot of fun to read so far, seeing how things come together, and where they don't.
-The Uninitiated released its comprehensive and authoritative rankings of MFA and PhD programs in creative writing. The University of Texas at Austin took the top spot.
-My review of Rahul Mehta's Quarantine was accepted for publication by The Iowa Review Online, and will appear shortly in the month of October.
-My review of David Philip Mullins' Greetings from Below—previously accepted for publication by Prairie Schooner—has been scheduled to run in the Spring 2012.
Dispatch from The Hyphenates of Jackson County
"The noise was so frightening that Jacob couldn't stand still. He had to move his feet, around in the crowd, or he felt like someone was going to take a shot at him. A block over there was a nervous cop who sprayed shotgun fire into the air whenever someone approached the car he guarded. The cascading noise of tumbling glass was punctuated by the fraught screams of woman in jeopardy. Or maybe that wasn't it at all, what Jacob thought he heard. Maybe that was the sound of a woman's prurient cheer as government windows were smashed to shards. There was the roar of voices, people fighting and being hurt. The flash of small arms erupting. The police sirens, their barking orders. The steam valve had been blown clean off and Jacob couldn't stay where he was. He had to run into it, into the noise and fighting. He had to see everything, to document it in his mind. Speeding cars rushed into the crowds. Young men jumped on the sideboards of cars to swing around to where the action was. There were cars with Sicilians, Lithuanians, Greeks, Serbians. Once word of the melee spread, anyone who wanted to take a swing at a cop made a bee-line to Scandal Flats. A gang hijacked a streetcar and plowed into the mess, clanging the bell to announce their audacity. Teenage boys and musky husbands rushed out of houses with whatever hammer or club or bat they could lay hands on, and then hopped in a taxi to get there fast. A mechanical rumble filled the atmosphere. Roadsters and jalopies, homemade in Little Italy garages, swung recklessly around the blocks. They swerved to miss people and each other. Jacob couldn't always see the cars but he could hear their pop-pop motors hammering at full throttle a block away, spreading echoes between buildings, echoes that bounced back from the high-rises of downtown. Trucks, commissioned or otherwise, hopped hot over the pavement to load up with furniture or produce or women's clothes. Taxis slumped cockeyed and labored up the hills, packed full inside, passengers on the footboards.
"People shouted out to groups of strangers any news they heard. There was lots of talk in the mob about the smutty details of the rape—conjecture about Will Brown's body in relation to the girl's. They made him out to be huge, a towering man, arms like a gorilla's, legs like a mule's. They talked about Agnes Loebeck as if she was a little girl, pious and pure, like she only ever wore little white Sunday dresses, like she picked berries in a pristine field, like she'd never even heard of anything like a dick before."
Personal Rejection Notes, Requests for More, and Other Nice Versions of No Thanks
Bomb for "Shame Cycle."
Just Finished
Atmospheric Disturbances by Rivka Galchen. Eh.
My Antonia by Willa Cather. I really enjoyed this
book, and can see why it's often noted as Cather's finest. I was surprised at how Modernist this novel is, it's really quite innovative, as I'd always thought it was more of a Victorian, continental-style book for young women than anything. I stand corrected. A masterful work.
Also, if you haven't heard this NPR piece by Bradford Morrow on My Antonia, you should really check it out. Here's part of what Morrow has to say:
What's interesting about My Antonia is how it manages to function as a perfectly inviting story for young readers, and how an adult willing to revisit it with a more developed critical eye can appreciate it for the subtly sophisticated narrative it truly is. In this regard, it's not unlike a wildly different book, Alice in Wonderland. Great fun for kids, psychologically captivating for grownups.
Now Reading
Shadow Traffic by Richard Burgin.
Up Next
Bohemian Girl by Terese Svoboda.
I'll keep this short, as it's late and the big news about finishing the roughest draft of my novel was already covered in a post a couple weeks ago.
-Some good news came along–announced in September, technically–as I've been awarded a scholarship to attend the 2012 Key West Literary Seminar and will participate in a workshop with the legendary Robert Stone.
-I announced in the same post that "These Things That Save Us" will appear in the premier issue of Conversations Across Borders.
-I also did a longish post on my effort to fictionalize the Omaha Race Riot of 1919, just in case you missed it.
Dispatch from The Hyphenates of Jackson County
"Lots of doughboys were in the crowd. This wasn't all that surprising, as there were two forts nearby—Fort Crook and Fort Omaha. Jacob saw them around a lot then, in the year after the armistice—the doughboys come home, displaced from their jobs. There were plenty along the streets of the River Ward, husky kids still in uniform, their long green socks and puffy breeches, like football players lost from afield. An awful lot of them had what was called war neurosis. Some twitched, or struggled to keep their eyes open. Some had to constantly skim the palms of their hands over their faces and fuzzy, shaved skulls, like a cat preening itself. So many shuffled along in a painful, halting gait, or like they were slipping on ice, their whole bodies in spastic shaking.
You didn't want to think about what those suffering doughboys had seen or heard over there to make them out this way. The constant bombardments, the nerve gas, horses disemboweled on barbed wire barricades, the still-moving charred grist of a man caught by a flame thrower. There were doughboys who'd been buried alive when the man next to them stepped on a landmine, or in mortar fire, trapped when the four tons of earth thrown up in the explosion landed. There were the flyboys, crazy-eyed, sun-dazed, whose hands curled and shook, forever gripped on the timorous controls of their bi-plane's yoke and machine gun trigger."
Personal Rejection Notes, Requests for More, and Other Nice Versions of No Thanks
Electric Literature for "Shame Cycle."
Just Finished
A Sport and a Pastime by James Salter. Often touted in recent publications as having the sexiest depictions of sex of any novel. It's sexy, but not very erotic, if that makes sense. A good novel, though.
Winesburg, Ohio by Sherwood Anderson. A classic that I love to reread. The stories "Godliness," "The Strength of God," and "Death" just really can't be beat. Simply amazing work from who is really the father of the American short form.
Now Reading
My Antonia by Willa Cather.
Up Next
Bohemian Girl by Terese Svboda.
I finished a rough draft of my novel!
It took me almost exactly two years to get to this point–two and a half when counting research–but I now have a whole book on my hands and can start editing with a fuller knowledge of what happens in the book.
It feels kind of strange,
even though it isn't done by a longshot. There was always a little bit of doubt in the back of my mind that I would ever finish the novel, even a very rough draft of it. Maybe because I'd spent a year on a previous novel that I had to shelve and kill, the possibility that I'd keep switching projects for years without finishing anything loomed in my mind. Sometimes it's good to be stubborn. Writing the final few paragraphs of Hyphenates was surreal and exciting, knowing that they are (or may be) the actual end of the novel.
If things go reasonably well, I should have a real finished version of the book in 6-8 months to start sending out. In any event, I'll only work on this up to eight more years before I give up on it.
Mission accomplished. Sort of.
The bulk of my writing work this summer has revolved around the Omaha Race Riot of 1919, a tumultuous and hugely traumatic event that I've been attempting to dramatize in Part 5 of my novel-in-progress, The Hyphenates of Jackson County. The riot, a well-known scar on Omaha's history, one that is referred to from time to time in this space, was set off and punctuated by the lynching of Will Brown, an itinerant black worker who'd been accused of rape.
A lot of my previous work has dark themes, and I felt pretty well accustomed to portraying violence in my work. But I haven't been as prepared for the kind of in-depth experience that researching and writing about a lynching has been. The darkness has kind of caught me by surprise sometimes–maybe because these bad things really happened, where the violence in my previous work was purely fictional. It isn't something that can just be packed away at the end of the day, going through hundreds of horrific images with a mind toward depicting them, or getting inside the psyche of a character who would shoot at a hanging body and burn a corpse, or trying to imagine what that person who would be lynched might be thinking as their days and hours dwindled, before they were about to die in an infamous way.
Many of these things I researched happened in places I walk by everyday, as I work as a reporter at the Douglas County Courthouse, where the riot and lynching occurred. It was easy to be reminded, which, I suppose, was kind of the point of the project in the first place.
Most of my work was spent reading and re-reading local newspaper accounts of the riot–in microfilm copies of the World-Herald, Daily Bee, Daily News, and Monitor, the black weekly, from 1919. Some of the accounts are chilling. Eye witness and insider accounts. The riot built over the course of eight hours, so there was considerable news coverage. The Bee's headquarters was right across the street from the Douglas County Courthouse (where the Woodmen Tower stands now) at the epicenter of the riot. There are many photos, some graphic accounts. The news now is pretty tame in comparison to what it used to be like, in some ways.
Here's how the Nebraska State Historical Society describes the lynching of Will Brown on their web site NebraskaStudies.org:
Brown ended up in the hands of the crazed mob. He was beaten into unconsciousness. His clothes were torn off by the time he reached the building's doors. Then he was dragged to a nearby lamp pole on the south side of the courthouse at 18th and Harney around 11:00 p.m. The mob roared when they saw Brown, and a rope was placed around his neck. Brown was hoisted in the air, his body spinning. He was riddled with bullets. His body was then brought down, tied behind a car, and towed to the intersection of 17th and Dodge. There the body was burned with fuel taken from nearby red danger lamps and fire truck lanterns. Later, pieces of the rope used to lynch Brown were sold for 10 cents each. Finally, Brown's charred body was dragged through the city's downtown streets.
The Omaha Race Riot happened toward the end of what James Weldon Johnson coined as the Red Summer, a period of months following the end of World War I when race riots gripped numerous major American cities. At least forty-three African-Americans were lynched in America, from January to September, in 1919. This was at the height of the Great Migration, at the same time as white soldiers were returning from service in Europe to find their old jobs filled, at the same time as labor disputes and strikes were common and heavily reported on by the Yellow Press, at the same time as the U.S. government was using global tension to crack down hard on any dissident group it didn't like, and there were many they didn't like. It isn't surprising that so much violence broke out. What surprises is the utter glee with which that violence was undertaken.
I found that the more I read about the lynching of Will Brown, the harder it was to go through the rest of the day–which is as it should be when confronting such examples of dehumanization. It became necessary to split up the work, to take days off, to take time working on unrelated short fiction, so as to not walk around with a diseased soul all the time. To not be gripped with outrage and sadness.
In Tel Aviv I started writing by hand on a legal pad–out of necessity there, as I didn't want to lug around a laptop overseas–and continued the practice here at home. It's been very helpful to do this, in a surprising way. Not only have I kept writing on the legal pad, but I've done so outside of the house too. It's been so much harder to write inside our house than it is to write outside of it. At first I thought it was a product of being bored in my office–where I do almost all of my work, thinking that the trip to Israel helped to bust loose some cobwebs–but I believe it's been of a distancing method from the material on an emotional level more than anything. On some level, I think, I'm not really all that comfortable bringing this stuff into my house. It makes me nervous, or guilty, to write about a lynching across the hall from the room where my daughter sleeps. But if I'm outside our home–on the patio, at the Joslyn Sculpture Garden, at the courthouse itself, or out of the U.S. altogether–then the material comes out. I'm able to write about it. It's been kind of strange, and I hope the work come off okay.
I'm almost done with the book. I'd been saving this stuff for last, not sure exactly how one writes about it.
–
I'd like to share one of my online sources that I found particularly haunting–and that is the web site Without Sanctuary: Lynching Photography in America. (There's a book also.) The site features hundreds of photos of lynchings from around the country. What's even more disturbing, is that most of these photos were on postcards sold afterwards, in what has to be the darkest bit of Americana. They were found at flea markets and in private collections. Apparently quite a few of them are out there still.
–
Also, here is a database listing of lynchings by state, in case you're interested.  Over the period of 1882-1968 the database covers, 4,743 people–of all races–were lynched in forty-one different states.
July was kind of a cluster, what with spending a week in Tel Aviv, and needing the week before takeoff getting ready for the trip. There wasn't a whole lot of time to write, but I did manage to add another thirty pages or so to the final part to The Hyphenates of Jackson County, my novel. It wasn't a ton of work to get done. But seeing how I spent most of May and June working on short stories, it was nice to get some momentum going on the novel again, and I think I did that. The ten hour flight from New York to Tel Aviv provided a big block of time to work, especially since I couldn't sleep on the flight over. I also had three days of writing and revising in Israel, two days in a park and one at the beach. (Supposedly Jonathan Safran Foer moved to Tel Aviv to finish work on his latest book, so I'm in good company there
. My hopes of becoming a superstar Jewish author are pretty slim, however. You know, because of this, among other reasons.) The change of scenery on the Mediterranean helped quite a bit, as a change often does. It's almost always easier to think about home (or familiar things) when you're far from home (surrounded by unfamiliar things). Being jarred out of my routine helped to get some gridlocked scenes moving again. I've kept writing outside this week too back in Omaha, working on the porch with a cold beer this afternoon. Not too shabby.
In other news:
-The big news of the month, in the small world of my writing, was that "On a Train from the Place Called Valentine" was selected for publication in Boulevard. The story will be featured in the noted journal in March 2012.
-Earlier in the month, my review of Suzanne Rivecca's debut collection (Death is Not an Option) appeared on The Millions.
-Nouvella Books unveiled their web site late in July. A spin off from Flatmancrooked's Launch program, Nouvella is keeping the good fight going in helping to kick start the careers of some deserving writers. Best of luck to them!
-I received a small blurb in The Kenyon Review monthly newsletter about my prize-winning story "The Current State of the Universe" appearing in The Cincinnati Review in May. I think it's very cool of TKR to do that kind of stuff. It's a small bit, but very much appreciated.
-There was a great article about Daniel Orozco and his debut fiction collection in the recent Poets & Writers (print only) about dealing with agents and editors before you're ready. Some very instructive stuff. Orozco's first published story appeared in Best American Short Stories 1995 to quite a lot of fanfare. "Right after that I was getting calls from agents and publishers asking to see my other stories, to see my novel," Orozco tells us. "But there wasn't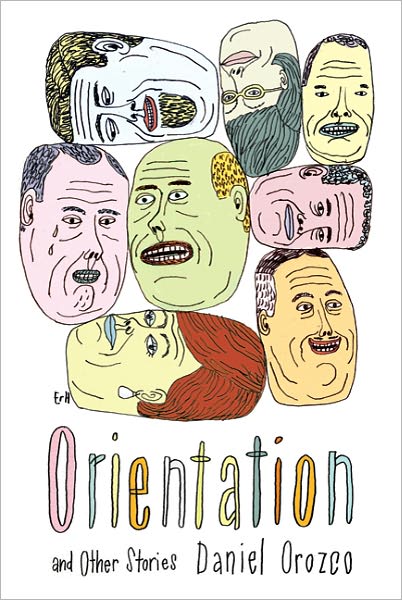 anything else. I was frantic for about a year–they all wanted something now. After a while they stopped calling and things quieted down, and I just settled back into my routine." A mere sixteen years later, the collection has been published–and, again, Orozco is an author on the rise. It's heartening to hear stories like this after my own experience in finding and losing an agent. The promise burns so bright when you're in that situation—flying out to NYC to read, having agents contact you, hearing the sirens' call of major publication and large advances—that when life slows back down, when that promise isn't fulfilled, it feels like you're washed up at twenty-eight. It's rare enough to even get one real chance in this business. But as Orozco's trajectory demonstrates, there are second chances too. If the writing is good enough, and if you're persistent about putting yourself on the line, there's opportunity yet.
Dispatch from The Hyphenates of Jackson County
"It's something I wondered a lot about over the years since it happened. What would have gone through his mind? What would he have been thinking of, or could he even think at all, when the cops finally handed him over to that mob? Could he still see or hear, was his tongue a useless mass, did his skin still feel, once that first bullet ripped through him? It's something I wondered about a lot. I wondered about that boy, Willy, and how it happened to him, and how, once it was all over, the war, the election, my time in Lincoln, I knew it wasn't going to happen to me. But for a time that could have been me who had that happen to him. Not exactly the same, but something like that. So I wondered how it felt to be picked up by a lynch mob. Would his eyes and ears work, or would he be too afraid? Would he have been able to hear what that mob promised to do to him?"
Personal Rejection Notes, Requests for More, and Other Nice Versions of No Thanks
Conjunctions for "Shame Cycle."
Just Finished
A Visit from the Goon Squad by Jennifer Egan. I never really fell in love with this one. I can see why people really like it, but it didn't happen for me. For one thing, several of the stories were eerily close to some episodes from Season Two of Californication. The book seemed too trendy—in its formal choices and content—almost intolerably so. A good book, but one that gnawed at me.
The Call by Yannick Murphy. This is a very good novel. I'll be reviewing this soon, so I won't say much here now.
Now Reading
A Sport and a Pastime by James Salter.
Up Next
Winesburg, Ohio by Sherwood Anderson.