You are currently browsing the tag archive for the '"The Current State of the Universe"' tag.
I've decided to fly in the face of Leap Day and post my review of the past month a day early. (Try to have a safe holiday out there today, folks. We don't need a replay of four years ago, with all the accidents and alcohol poisonings. Use the extra day wisely!)
February was a month of good news. There was my appointment as Web Editor at Prairie Schooner. I'm still not sure my family believes that I actually get paid to work for a literary journal now. Actually, I'm not entirely convinced myself yet, direct deposit aside. The job has been a lot of fun, although a bit frustrating at times. It's been a long time since I started a new job. There's a lot to learn. Hopefully I'm picking it up right.  …  Next came word that two of my published short stories will be mentioned among the "Thirty Other Distinguished Stories" in the New Stories from the Midwest anthology series. "The Approximate End of the World" (Boulevard, Spring 2010) will be noted in the back of the 2011 edition. "The Current State of the Universe" (The Cincinnati Review, Summer 2011) will be noted in the back of the 2012 edition. This is a new series, but one that looks very promising. I'm excited to break through in some small way with them. Hopefully it's only the start of bigger things.  …  That same weekend I learned that my review of Yannick Murphy's novel The Call was accepted for publication in the Pleiades Book Review. This is my second review Pleiades has taken, and it will run in their Summer 2012 issue.
March brings a lot of promise. There's AWP in Chicago. Spring is here, apparently. (Our daffodils have breached!) ZZ Packer is the writer in residence at UNL and will make a couple public appearances in Lincoln. Also, lil' Clara Lynne is due to join us.
Dispatch from The Uninitiated
"Sometimes I scuffled with Neal Davies and his brothers. I ran track with the two younger Davies boys. They weren't so brazen about what they said, not like Neal had been outside the store. Mostly it was Neal who mumbled something, standing off to the side to watch us run. Neal Davies was short and podgy. He had blonde hair that laid very flat and smooth on his round skull. His brothers looked at me and laughed when Neal made remarks. I'd tackle one of them into the grass, the Davies brother who was slowest getting out of the way. A punch or two would be thrown, but that was all. Other kids would break it up. Whatever happened was chalked up to bad blood. Since I didn't know what they said, there was nothing more I could say about it. There was lots of bad blood in Jackson County in those years, the war years. It was wrong of Davies to tease me about the ways my folks died, I'm certain. I'm not certain if I would have teased him about such a thing if the roles had been reversed. I might have. I had to give him that in my calculations. He still had his parents, if nothing else. I did not. Sometimes we believe these things are so for a reason."
Personal Rejection Notes, Requests for More, and Other Nice Versions of No Thanks
Alaska Quarterly Review for "Forget Me"; Indiana Review for "Attend the Way"; and "Lycaon" by Midwestern Gothic.
Just Finished
The Painted Bird by Jerzy Kosinski. A remarkable book about a Gypsy boy's travels and travails in Eastern Europe during the Holocaust, based upon Kosinski's own life story. A remarkably brutal book.
The Third Reich by Roberto Bolaño. About the ways people confront (or confronted, it was written and it is set in 1980s Spain) the lingering presence or (non)presence of Nazism in European culture. It's not quite in the stratosphere like 2666 and The Savage Detectives, but is still very good.
Jonah Man by Christopher Narozny. A very solid first novel about murder, drugs, and the intrigue of 1920s vaudeville performers. It comes out in May. I will be reviewing it.
In Our Time by Ernest Hemingway. A rereading of this classic after hearing George Saunders and Robert Stone talk about it at the Key West Literary Seminar.
The Snows of Kilimanjaro and Other Stories by Ernest Hemingway.
Now Reading
The Sojourn by Andrew Krivak.
Up Next
Stay Awake by Dan Chaon.
A couple bits of good news today.
Someone has clued me into the fact that two of my stories have been, or will be, noted as part of the "Thirty Other Distinguished Stories" in the New Stories from the Midwest (aka Best of the Midwest) anthology series!
"The Approximate End of the World," which was originally published by Boulevard, will be recognized in the back of the 2011 edition, due out later this year.
"The Current State of the Universe," which was published last summer by The Cincinnati Review, will be recognized in the back of the 2012 edition.
This is an exciting new series. I'm ecstatic to have my work recognized by them!
–
In other news, I also learned today that my review of Yannick Murphy's novel The Call has been accepted for publication in Pleiades Book Review! The review will be in the summer issue of Pleiades, I believe, if you're interested in checking it out. This will be my eleventh published review, and one I'm particularly excited about. I haven't been too shy about my love of The Call, as it's a book a feel pretty strongly about. You should definitely buy it, read it, then lend it to a friend.
July was kind of a cluster, what with spending a week in Tel Aviv, and needing the week before takeoff getting ready for the trip. There wasn't a whole lot of time to write, but I did manage to add another thirty pages or so to the final part to The Hyphenates of Jackson County, my novel. It wasn't a ton of work to get done. But seeing how I spent most of May and June working on short stories, it was nice to get some momentum going on the novel again, and I think I did that. The ten hour flight from New York to Tel Aviv provided a big block of time to work, especially since I couldn't sleep on the flight over. I also had three days of writing and revising in Israel, two days in a park and one at the beach. (Supposedly Jonathan Safran Foer moved to Tel Aviv to finish work on his latest book, so I'm in good company there
. My hopes of becoming a superstar Jewish author are pretty slim, however. You know, because of this, among other reasons.) The change of scenery on the Mediterranean helped quite a bit, as a change often does. It's almost always easier to think about home (or familiar things) when you're far from home (surrounded by unfamiliar things). Being jarred out of my routine helped to get some gridlocked scenes moving again. I've kept writing outside this week too back in Omaha, working on the porch with a cold beer this afternoon. Not too shabby.
In other news:
-The big news of the month, in the small world of my writing, was that "On a Train from the Place Called Valentine" was selected for publication in Boulevard. The story will be featured in the noted journal in March 2012.
-Earlier in the month, my review of Suzanne Rivecca's debut collection (Death is Not an Option) appeared on The Millions.
-Nouvella Books unveiled their web site late in July. A spin off from Flatmancrooked's Launch program, Nouvella is keeping the good fight going in helping to kick start the careers of some deserving writers. Best of luck to them!
-I received a small blurb in The Kenyon Review monthly newsletter about my prize-winning story "The Current State of the Universe" appearing in The Cincinnati Review in May. I think it's very cool of TKR to do that kind of stuff. It's a small bit, but very much appreciated.
-There was a great article about Daniel Orozco and his debut fiction collection in the recent Poets & Writers (print only) about dealing with agents and editors before you're ready. Some very instructive stuff. Orozco's first published story appeared in Best American Short Stories 1995 to quite a lot of fanfare. "Right after that I was getting calls from agents and publishers asking to see my other stories, to see my novel," Orozco tells us. "But there wasn't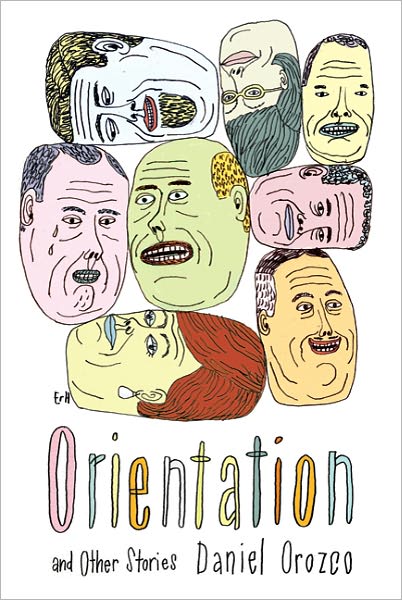 anything else. I was frantic for about a year–they all wanted something now. After a while they stopped calling and things quieted down, and I just settled back into my routine." A mere sixteen years later, the collection has been published–and, again, Orozco is an author on the rise. It's heartening to hear stories like this after my own experience in finding and losing an agent. The promise burns so bright when you're in that situation—flying out to NYC to read, having agents contact you, hearing the sirens' call of major publication and large advances—that when life slows back down, when that promise isn't fulfilled, it feels like you're washed up at twenty-eight. It's rare enough to even get one real chance in this business. But as Orozco's trajectory demonstrates, there are second chances too. If the writing is good enough, and if you're persistent about putting yourself on the line, there's opportunity yet.
Dispatch from The Hyphenates of Jackson County
"It's something I wondered a lot about over the years since it happened. What would have gone through his mind? What would he have been thinking of, or could he even think at all, when the cops finally handed him over to that mob? Could he still see or hear, was his tongue a useless mass, did his skin still feel, once that first bullet ripped through him? It's something I wondered about a lot. I wondered about that boy, Willy, and how it happened to him, and how, once it was all over, the war, the election, my time in Lincoln, I knew it wasn't going to happen to me. But for a time that could have been me who had that happen to him. Not exactly the same, but something like that. So I wondered how it felt to be picked up by a lynch mob. Would his eyes and ears work, or would he be too afraid? Would he have been able to hear what that mob promised to do to him?"
Personal Rejection Notes, Requests for More, and Other Nice Versions of No Thanks
Conjunctions for "Shame Cycle."
Just Finished
A Visit from the Goon Squad by Jennifer Egan. I never really fell in love with this one. I can see why people really like it, but it didn't happen for me. For one thing, several of the stories were eerily close to some episodes from Season Two of Californication. The book seemed too trendy—in its formal choices and content—almost intolerably so. A good book, but one that gnawed at me.
The Call by Yannick Murphy. This is a very good novel. I'll be reviewing this soon, so I won't say much here now.
Now Reading
A Sport and a Pastime by James Salter.
Up Next
Winesburg, Ohio by Sherwood Anderson.
I've been working on a few new short stories lately, but the majority of May was devoted to beginning the initial drafting process for Part 5 of my novel The Hyphenates of Jackson County—the final section of the book. It's all kind of a big mess right now, but it's good to get into it. This always happens after I spend a couple months in revision, and this time was no different. The writing comes tough, in small amounts, 500-1000 words a day. It's mostly blocking scenes, organizing notes, working out important descriptions and finding where symbolism might emerge. It takes a while to build some momentum and get a feel for how this part of the story should be told.
The narrative style I use is pretty steady throughout the book—third-person, through the point-of-view of my main character Jacob Bressler, although I'm experimenting with some brief first-person sections, too—but the main issue comes from the time scope of the book. The present-time thread of the novel takes place over three years, from 1917-1919, or starting when the United States declares war on Germany in 1917 and ending with the Red Summer and Omaha Race Riot of 1919. It's not a huge amount of time for a novel, gratefully, although there is a lot going on, and it's a challenge to account for the lost, un-narrated time between parts. Particularly in first drafts, I think I pay too much attention to what's happened in the time gaps, instead of just getting into the action at hand. A lot of that will be eliminated soon enough, most of it in the initial edits. But it makes things a little clunky and difficult in the first draft.
Anyway, I'm really excited to be this close to finishing a draft of my first novel. I hope to be done with a rough version of Part 5 by the end of the summer. And since I've been editing the other parts as I've gone along, there isn't a tremendous amount of work yet to be done, relatively. (I've been working on the book for about two years now.) If all goes well, I should have a decent draft of The Hyphenates of Jackson County finished by Spring 2012. Here's hoping anyway. It's not like I'm on deadline or anything.
In other news this past month:
-"The Current State of the Universe" is featured in the new issue of The Cincinnati Review. The story won their Schiff Prize for Prose last year, and I'm very excited to make it into this journal.
-Prairie Schooner accepted my review of David Philip Mullins' Greetings from Below for publication. This will be my third review for PS, where I'm also currently a senior fiction reader.
-On cue, my second review for Prairie Schooner—of Nadifa Mohamed's Black Mamba Boy—appears in our current summer issue. Check it out. It's a pretty good one. (The issue, I mean. (The review is okay too.))
-In April we learned that Kwame Dawes was coming in as the new Editor of Prairie Schooner; in May we learned that Managing Editor James Engelhardt was leaving. James secured a position as the acquisitions editor for University of Alaska Press, and leaves for Fairbanks early in June. (Actually, today I think.) I owe a great debt to James for all he's done for my editing and reviewing career, if I can call it that. James took me on as a reader after I received my MA from Creighton. I was looking to maintain some involvement in the literary world, and volunteering for Prairie Schooner has been a great anchor for me. After a year-and-a-half, I made my way up to a senior reader position; PS accepted my first book review, after some editorial help from James; my first two trips to AWP came with funding assistance from PS as well. I feel very grateful for what Prairie Schooner has done for me, in giving me the opportunity to work, particularly as someone who isn't otherwise involved in the English Department at the University of Nebraska—and I owe much of that gratitude do James, I believe. Best of luck to him and his family on their Alaskan adventure! (And additional thanks for the fact that now, when I think of Alaska, I won't think of Sarah Palin.)
-Nicole and I celebrated our fifth anniversary in San Francisco!
-This blog featured a longish post about researching the lynching of Will Brown, and coming across a great NPR feature about the execution of Willie McGee and his granddaughter's quest to find out the truth about him many decades later.
Dispatch from The Hyphenates of Jackson County
"Jacob returned to Omaha the same morning President Wilson arrived from St. Paul. It was only partly coincidental it happened that way. Jacob was planning on coming back to Omaha that week anyway, to visit his friend Reinhold Bock, and then he read in the papers that Wilson was to arrive by train to the Union Station early Monday morning, before giving a speech on the League of Nations that afternoon. A parade route was planned out where Wilson's car would meander the city. When Jacob read this, he went down to the station in Lincoln and got a ticket to Omaha for the next morning. He bought himself a suitcase too, at the store there that sold them. It was something simple, with cardboard sides, that didn't lock. It wouldn't have to last forever. Jacob didn't know what he was going to do—he had no plan for the next year, or month, or for the next three days for that matter—but he wanted to see the president. He'd find a spot on Scandal Flats and wait for Wilson's car to pass by. It felt like it would be significant to do that. Jacob didn't know why. He just felt he needed to see the man. He needed to see the man as a man, that was it."
Personal Rejection Notes, Requests for More, and Other Nice Versions of No Thanks
West Branch for "On a Train from the Place Called Valentine"; Southeast Review and Conjunctions for "Attend the Way"; Missouri Review for "Shame Cycle."
Just Finished
The Cailiff's of Baghdad, GA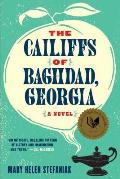 by Mary Helen Stefaniak. An excellent historical novel about racism and confronting the Other in depression-era Georgia, with a detour to the more famous Baghdad in ancient times. Very well done.
Quarantine by Rahul Mehta. I really enjoyed this collection—which revolves around the lives and loves of second-generation, homosexual, Indian-Americans—and will be reviewing it.
Now Reading
The Names by Don DeLillo.
Up Next
The Call by Yannick Murphy.
Our accumulated vacation
mail came today, and included was a box full of new issues of The Cincinnati Review! The issue features my story "The Current State of the Universe," which won their Schiff Prize for Prose last year.
Fiction Editor Michael Griffith had this to say about the story on the TCR blog in the fall. The blog also features my explanation of where the idea for the story came from.
I wrote more about the story in this space in October too, and included an excerpt from the story.
You can buy the issue for $9 at The Cincinnati Review's secure server here.
This is a great journal and I'm very excited to be included in its pages. We should do all we can to support it.
Finally, a special thanks to Nicola Mason, Michael Griffith, Christian Moody, and everybody at the journal for all of their help. It's a great bunch of people, who were a real joy to work with.
-April turned
out to be something of an uneventful month for me, which isn't so bad. After all the good news and happening of March, it was nice to have a little more mental space to work in. I took a week off work and did a big revision of my short story collection, How to Die Young in Nebraska. A few stories were cut, I combined a few into a novella, and rearranged all of what was left into something kind of new. I took part in the initial screening for the Prairie Schooner Book Prize this year, and I tried to apply the lessons I learned from that experience as a screener/editor to my own collection. Hopefully it's much better. I think it is. It's a little shorter than before, the overall quality is a little more consistent, and the sense of narrative flow has been enhanced. We'll see if there's much of a response, as I have it out to a couple contests and small presses now.
-One thing I did a little different in my editing of the collection was to let myself revise older, published stories. My old agent was usually against this practice, maybe afraid that I would undo the magic of a piece by tinkering with it after it had already been edited and published. There's a certain logic to that, but I felt it was time to make some smaller changes. My main motivation was thinking that I'm not exactly the same writer I was two or three or five years ago, and that the collection read a little too much like a fossil record of my stylistic changes over the period that I've been working on the book. Since I didn't like that, I tried to make the book more consistent in style as well. That seems to make a lot of sense. Common sense even.
-Speaking of PS, Kwame Dawes was officially announced as the new Editor of Prairie Schooner. The last two years have been a little uncertain, as we looked for someone to replace longtime editor Hilda Raz, and I'm excited how it turned out.
-Darren and Lacey had their wedding this past weekend. Congrats to the Keens!
-I finally framed and hung a piece (see photo) that I made when I was at the Kimmel Harding Nelson Center for the Arts in March 2010. It's pretty simple: an original Sunday supplement insert from the Omaha Daily News, from August 1912, on which I inked different descriptions of women that I wrote during my residency at KHN. I found the newspaper at an antique shop down the street from the arts center. It only took me a year, but I finally got the thing up on the wall, and I like it.
-Flatmancrooked officially called it quits in April. Here's what I had to say about it.
-Looking ahead to May, The Cincinnati Review featuring my prize-winner, "The Current State of the Universe," will be out on newsstands and in mailboxes. So get ready to hear more about that.
Personal Rejection Notes, Requests for More, and Other Nice Versions of No Thanks
"Attend the Way" was named a finalist in the Summer Literary Seminars' Unified Fiction Contest. Kind of a slow month for rejections. I don't really have that much stuff out there right now.
Just Finished
Greetings from Below by David Philip Mullins. A very nice collection that I'm in the process of reviewing. The final three stories are exemplary, and they make for a knock-out conclusion to the book. I can't recall another collection that sprints to the finish as much as Greetings from Below does. Usually it's more of a ruminative, self-reflective inching forward that gracefully puts an end to the proceedings, but GfB doesn't really follow that format too much, which is good.
My American Unhappiness by Dean Bakopoulos. I'm still not really sure what to make of this book. It's kind of chick-lit for thirty-something men, if that makes any sense. There are long stretches of great, interesting writing, but the first-person narrator is very glib and kind of a frustratingly clueless person at times. MAU will probably reignite some of the debates about unlikable lead characters that raged last year with the release of Jonathan Franzen's Freedom.
Now Reading
The Cailiffs of Baghdad, Georgia by Mary Helen Stefaniak.
Up Next
Quarantine by Rahul Mehta.
The Spring 2011 edition of The Kenyon Review hits shelves this week! The issue features my story "How to Die Young in a Nebraska Winter," along with a story by Seth Fried, poems by Albert Goldbarth and Kevin Young, and a bunch of other great stuff. I'm eager to get mine. Single copies are available for $10 at the link above, or by clicking on the image on the right, if you're interested. Or, use this link for a special friends and family discount to get 20% off the issue or a subscription.
(The Kenyon Review Online ran a micro-interview of me late last week, in case you missed it.)
Also, The Cincinnati Review has posted the cover artwork for its forthcoming Summer 2011 issue, which will feature my Schiff-Prize-for-Prose-winning story "The Current State of the Universe." This looks to be awesome as well. We're really rocking Ohio this year.
All in all, it's been a pretty great day. My wife Nicole got a promotion at work, Maddie's flu seems to be lifting, and I received a couple awesome emails this morning that have me pretty excited. Nothing on that yet, but wish me luck.
UPDATE: My review of Nadifa Mohamed's novel Black Mamba Boy has been scheduled for the Summer 2011 issue of Prairie Schooner! This will be my second published review with PS.
–
It sounds like Flatmancrooked will be running my story "The Housekeeper" in their web journal next Wednesday, January 19.The story will also be featured in their upcoming print fiction anthology, Flatmancrooked 4, which is currently at the printers and should be hitting mailboxes before winter ends.
The first half of 2011 is shaping up nicely. My story "How to Die Young in a Nebraska Winter" will be in the spring issue of The Kenyon Review, in the next couple months I'd wager–no matter what Unadilla Bill has to say–and "The Current State of the Universe" will be published by The Cincinnati Review in May.